This Ray-Pec grad is a national champion! 2021 Ray-Pec graduate Conner Gittings, a 4-yr member of the Ray-Pec Trap Shooting Team, competed at the Division II National Championships earlier this month in Las Vegas. Conner broke 100/100 targets, and pulled off the 5-man shoot-off, which took an additional 30 targets. Conner is currently a sophomore, shooting for Upper Iowa University, in Fayette, Iowa. As a team they also placed 3rd in the HOA (High Over All), Trap, Skeet, and Sporting Clays.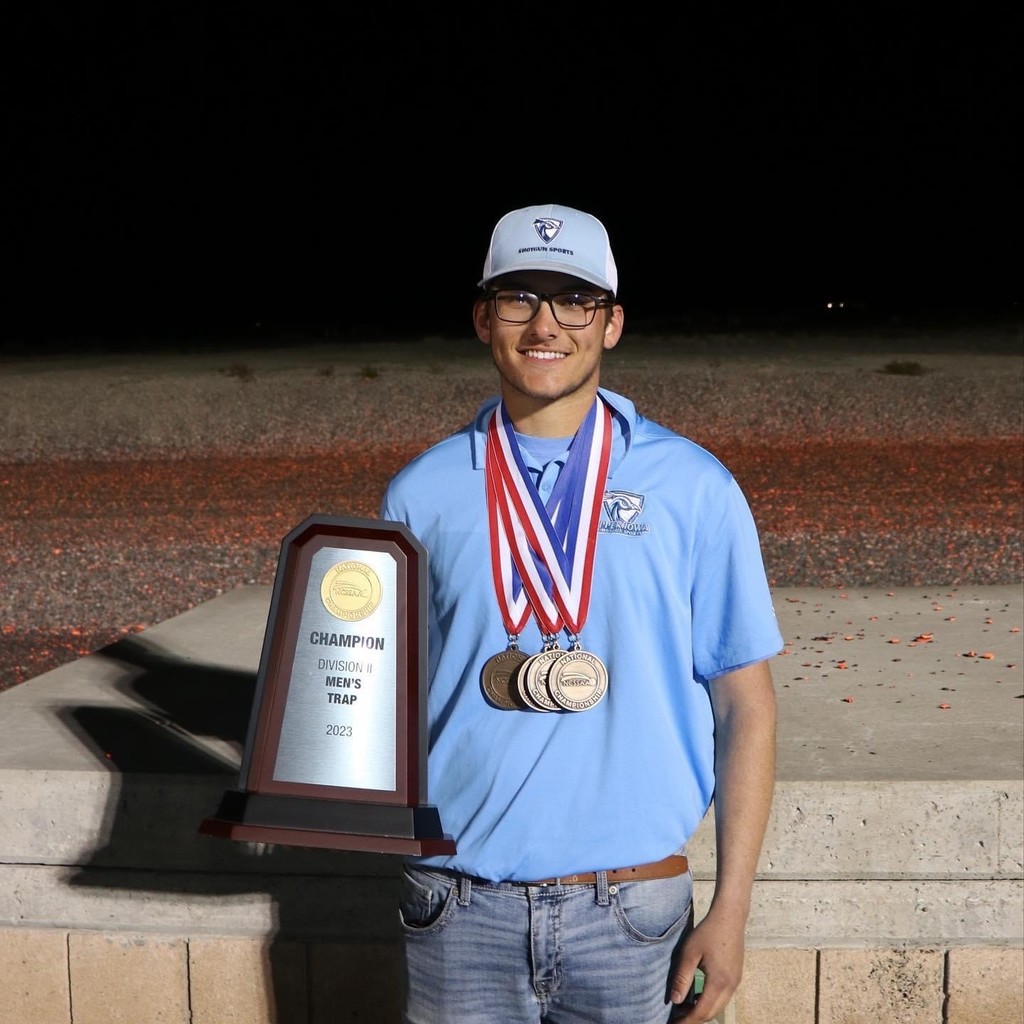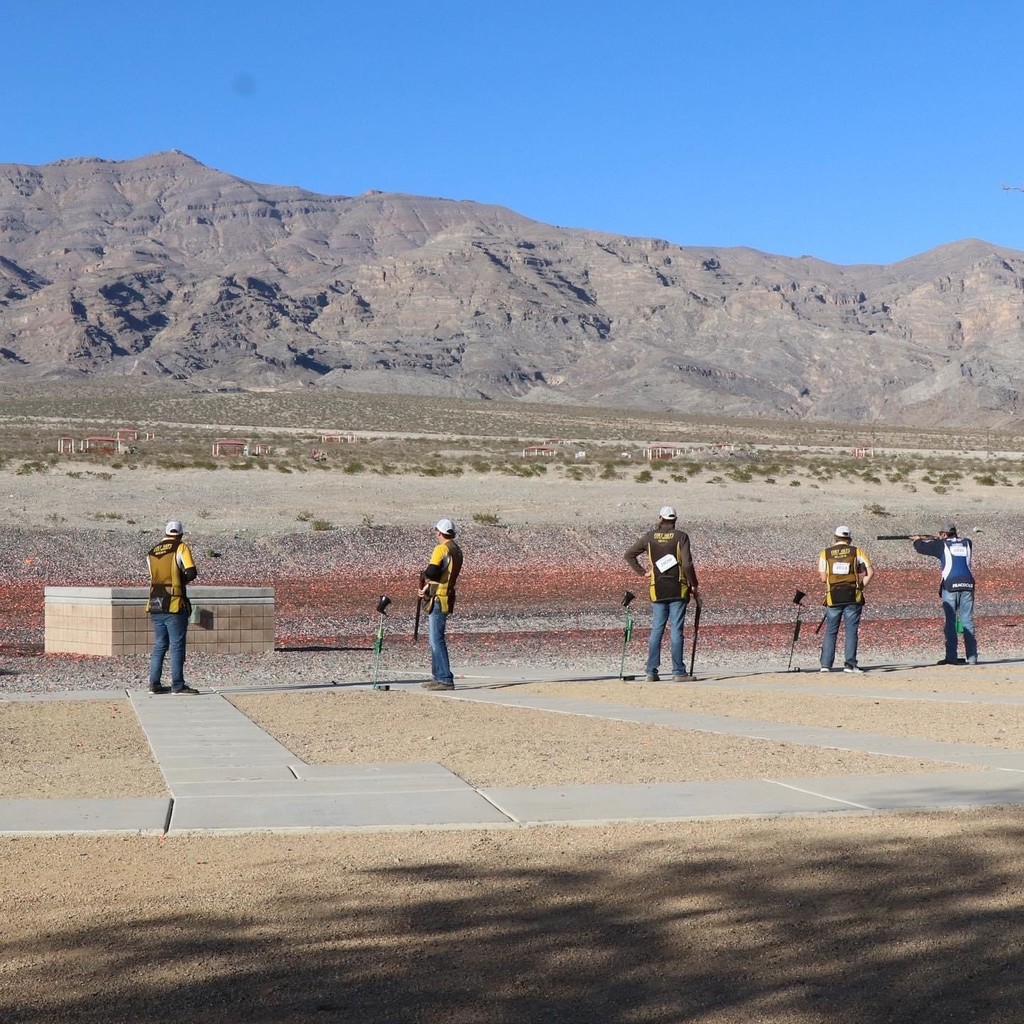 Teacher Carma Richey represented the Raymore-Peculiar School District and the teaching profession on March 21 as part of a national panel talking about the importance of "Grow Your Own" teaching programs. Ms. Richey attended the Council of Chief State School Officers Legislative Conference in Washington, D.C., with Missouri Commissioner of Education Dr. Margie Vandeven. Ms. Richey and Teacher Kayley Pak from Park Hill Schools were invited to attend after being identified as having "exceptional" programs for students interested in careers in education. Ms. Richey teaches English Language Arts at Ray-Pec High School and the Teacher Academy at the LEAD Center. During the CCSSO conference, Ms. Richey shared about Ray-Pec's Teacher Academy program. The people attending the conference included Chief Officers of education for each state, members of Congress, and members of the Biden Administration. The panel's goal was to convince those in attendance that Grow Your Own programs should be included in the national education budget.
Congratulations to Ray-Pec High School Business Teacher Travis Conley on being selected to receive the Warren C. and Dorothy B. Lovinger Graduate Student Scholarship for continuing his Master's degree program at the University of Central Missouri!
Congratulations to the South Middle School Students of the Month for February! They were honored for being organized. Back row, from left: Audrey Newton, Nathaniel Boze, Keaton Lindell, Alexis Brown, and Nathan Ayers. Second row: Brianna Biondo, Addison Gaster, Kennedy Moner, Brielle Ryberg, and Skyar Waller. Third row: Paxton Lehman, Reggi Cox, Myla Branick, and Ella Weaver. Front row: Andrew Smither, Elizabeth Howe, Grant Thomas, and Katie Mayes. Not pictured: Charles Kille and Jazmyn McClendon.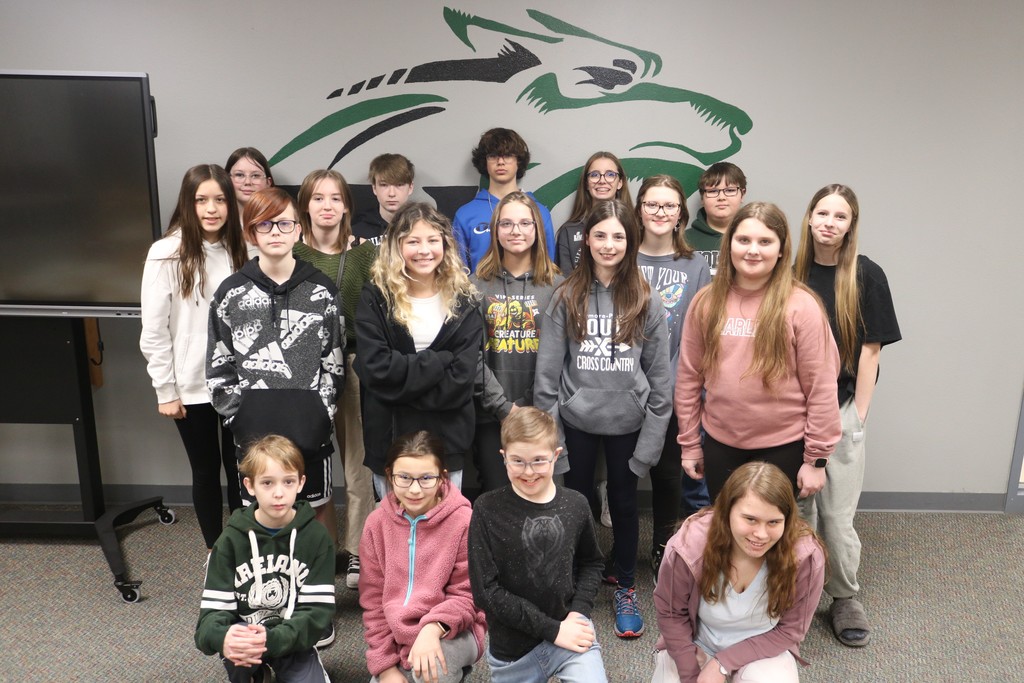 Ray-Pec Winter Guard invites you to enjoy a free showcase featuring the Winter Guard's Show "Rainbow" and a number of solo and small group acts. The showcase starts at 7:30 p.m. tonight, Thursday, March 16, at the Raymore-Peculiar High School Dome Gym.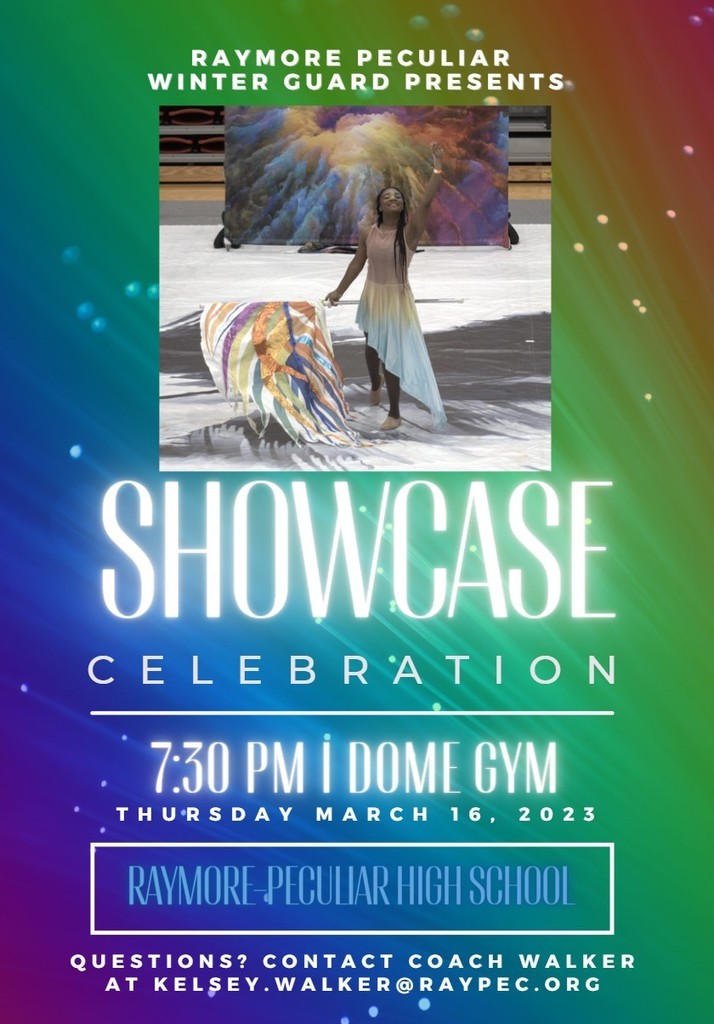 The Ray-Pec High School bowling team placed 3rd at divisional finals and is headed to State! Front, from left: Coach Jeff Gish, Fiona West, Tallie Scott, and Teacher Sponsor Brenda Tilawen. Back row: Michael Lindsey, Bailey Cain, and Jacob Thompson. Not pictured is Dawson Parish.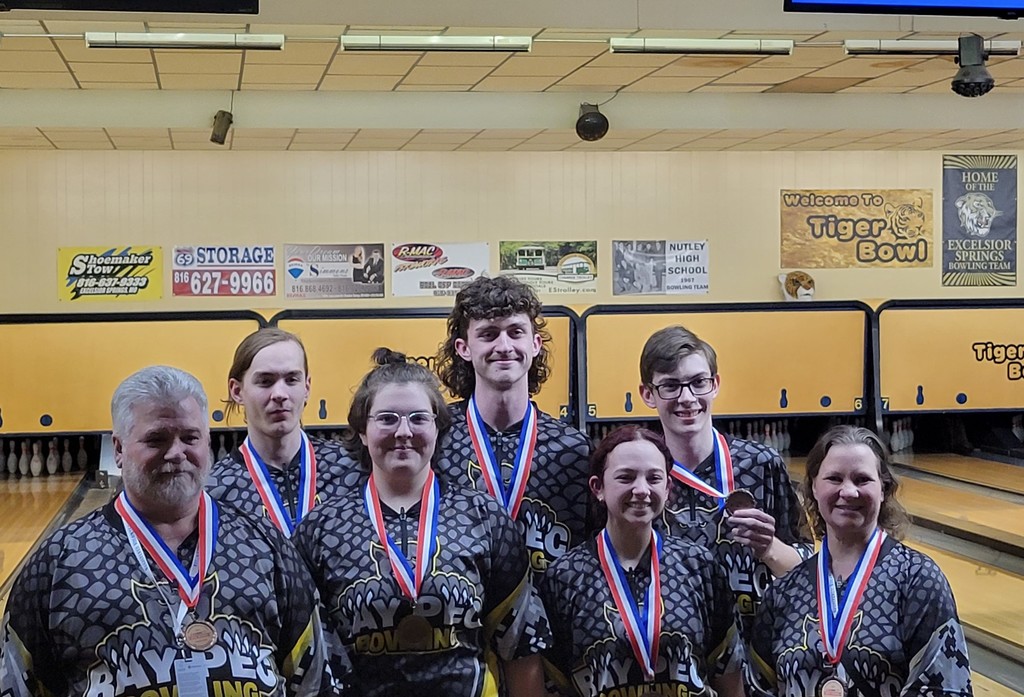 Congratulations to the Ray-Pec High School Bowling team on their finish last weekend in Zone Finals. With a game average of 208, the team advanced and will represent Northwest Missouri in May at the State competition! They also earned $1,000 in scholarships. Any students interested in joining the team next year should contact Teacher Brenda Tilawen.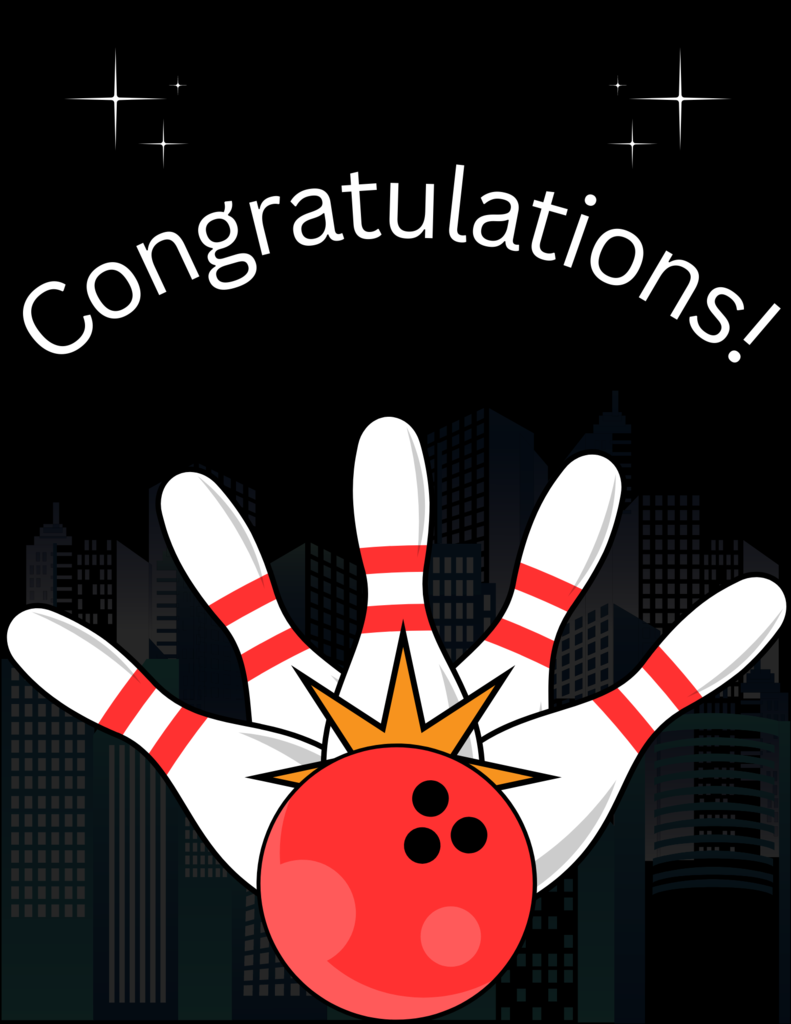 A group of Ray-Pec High School students participated in "Introduce a Girl to Construction Day" today. The event, sponsored by JE Dunn, included visits to the Builders Association Training Facility and the JE Dunn headquarters to learn from skilled trade professionals about construction opportunities.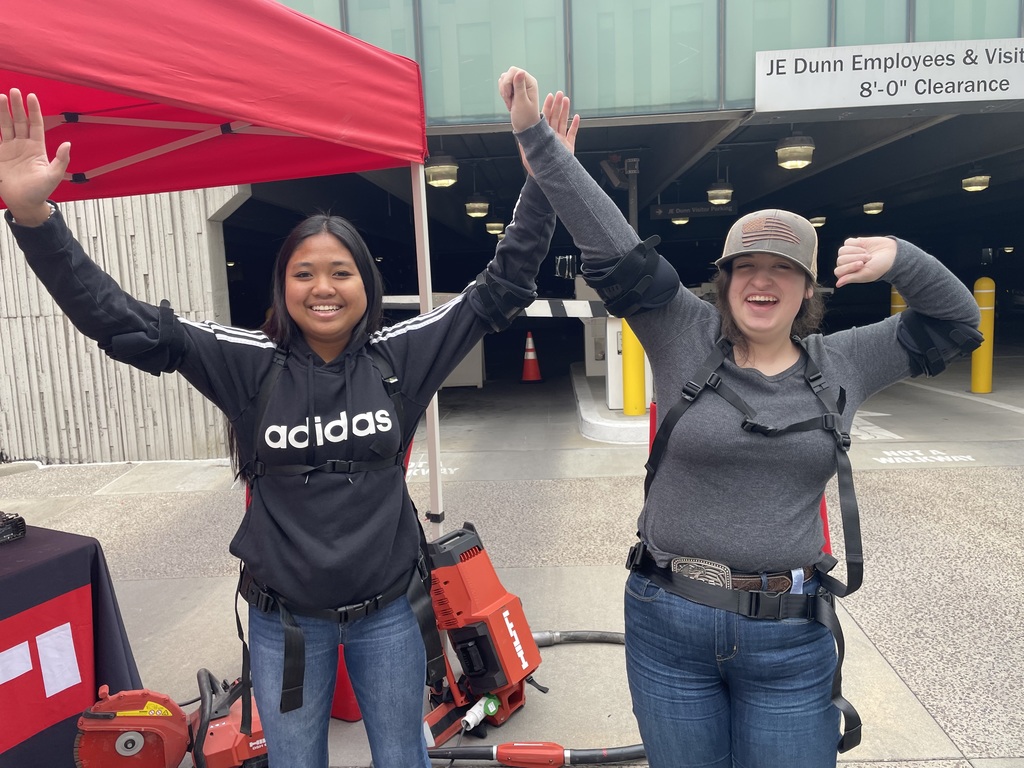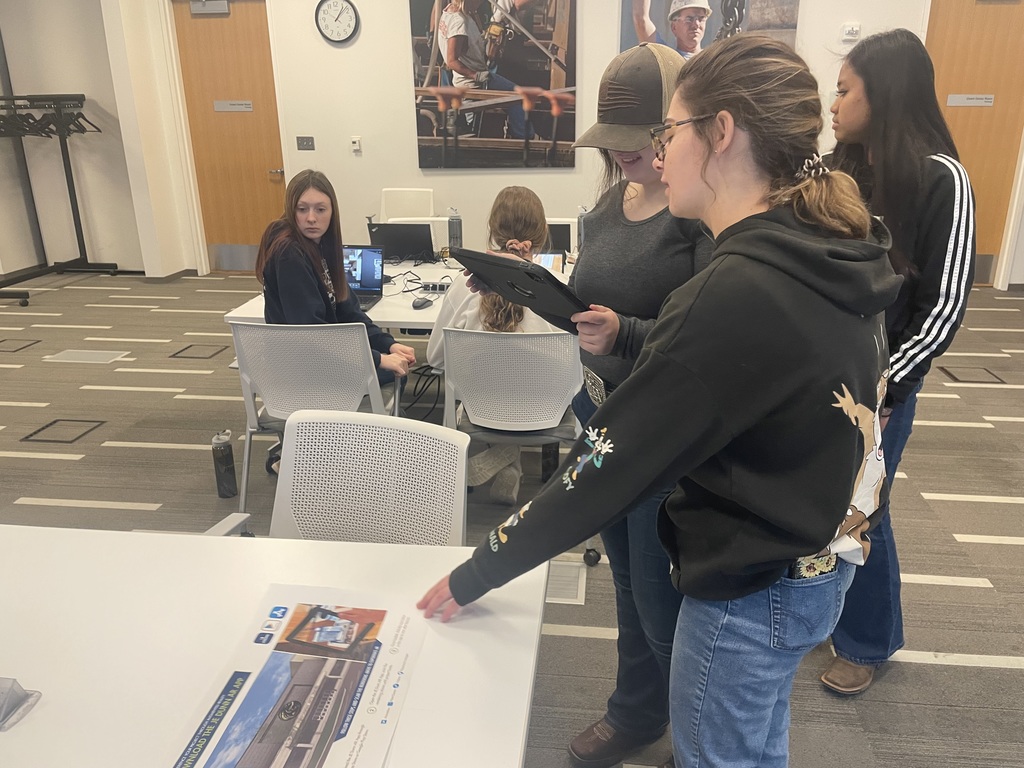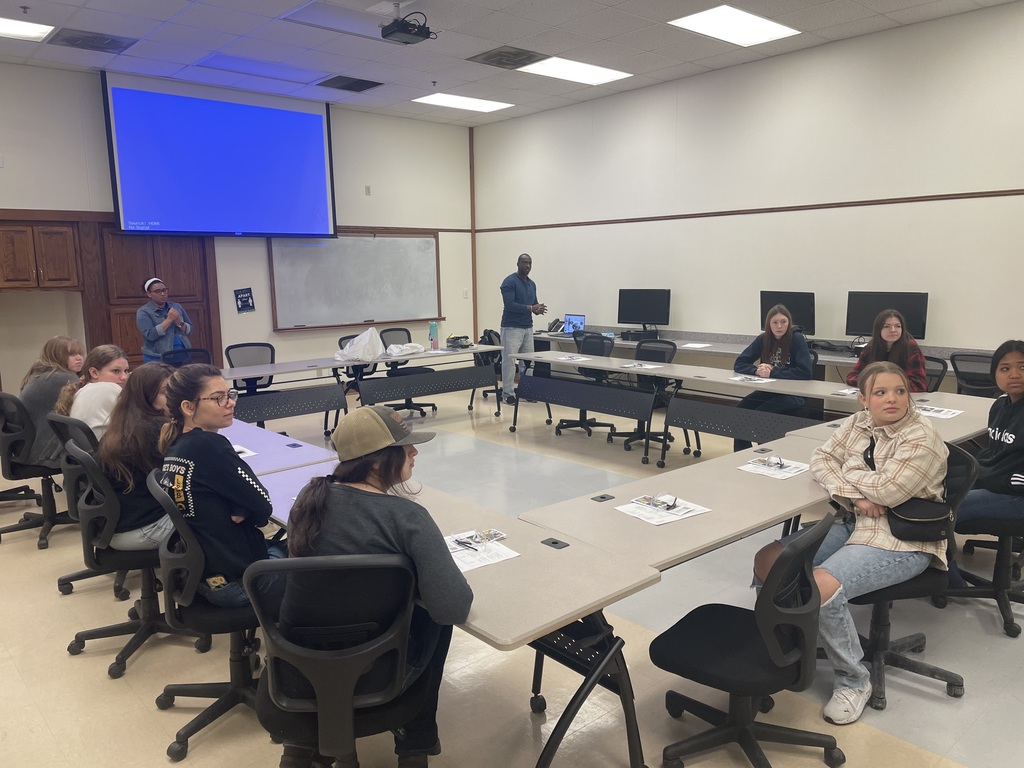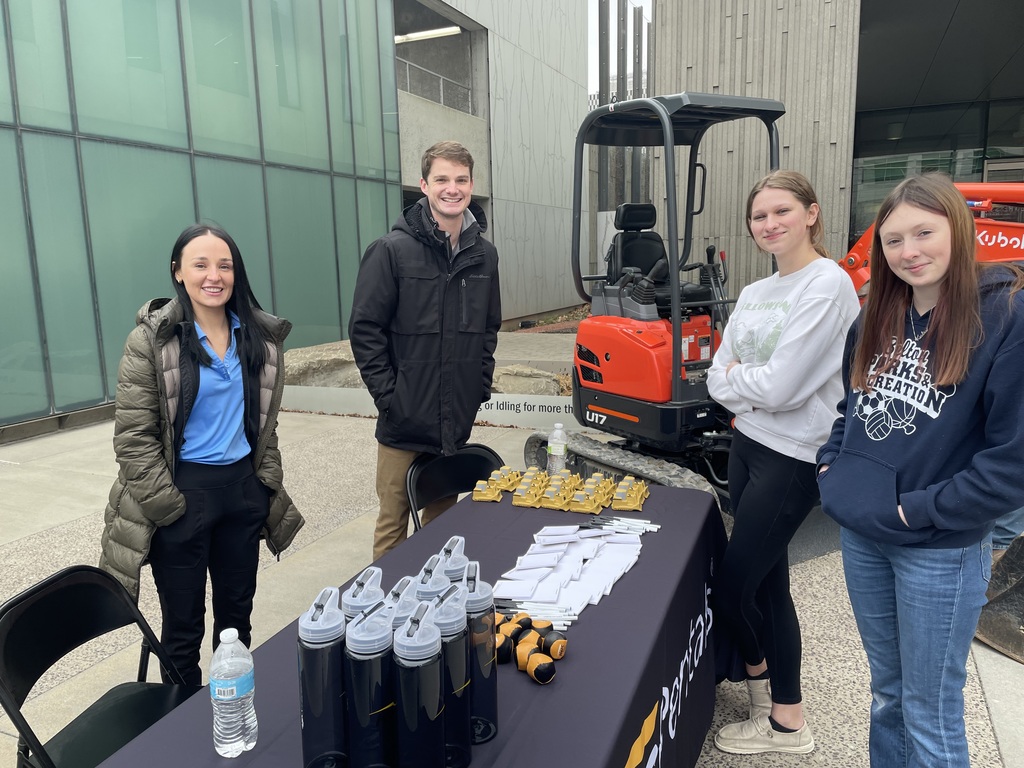 Ray-Pec High School students are working with the elementary schools to collect lip balm to donate to Operation Uplift. The lip balm will be included in care packages for deployed military personnel.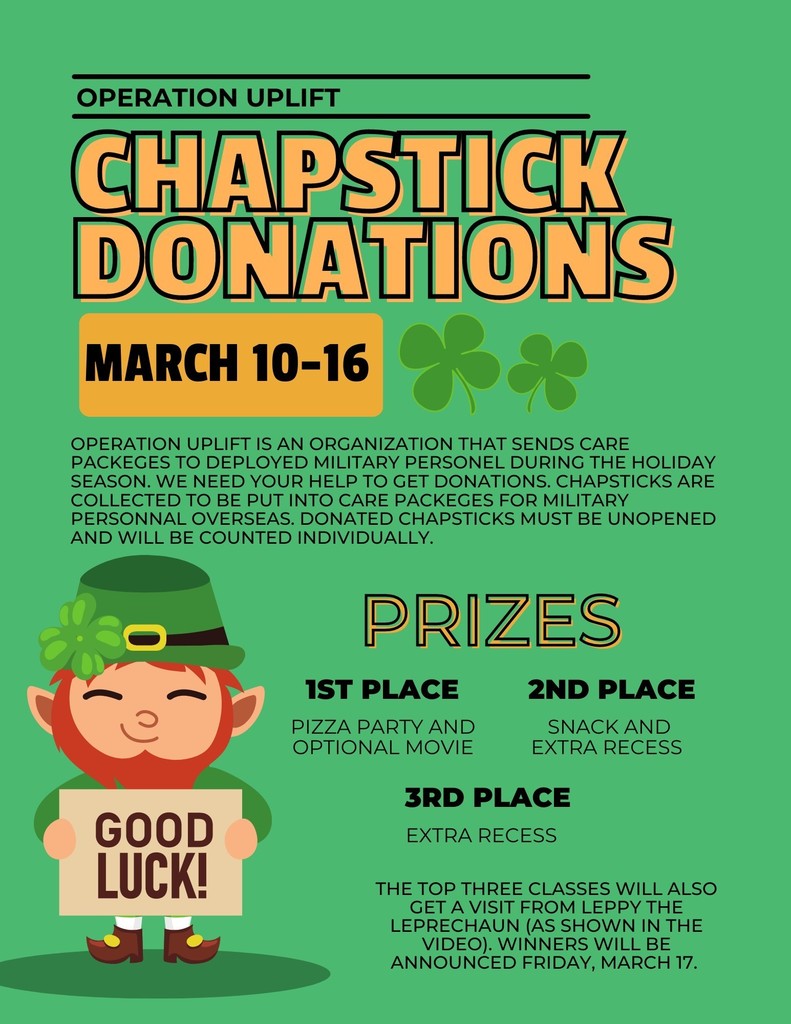 February Students of the Month Congratulations to the Ray-Pec East Middle School Students of the Month for February! They were recognized for having amazing listening skills. Front row, from the left: Eighth graders Sawyer Griffin, Kennadie Olvera, Garrin Solomon, Aria Banks, Zavier Kirk, and Matylda Schnarr. 2nd row: Seventh graders William Cammisano, Hannah Dykstra, Trevor Boehmer, Mac Northcraft, and Lexie Schram. Not pictured is Brylee Kent. 3rd row: Sixth graders Burke Gulliford, Liam Harrison, Annabelle Watson, Laura Lingard, Sierra Lopez, and Jamos Nikodym.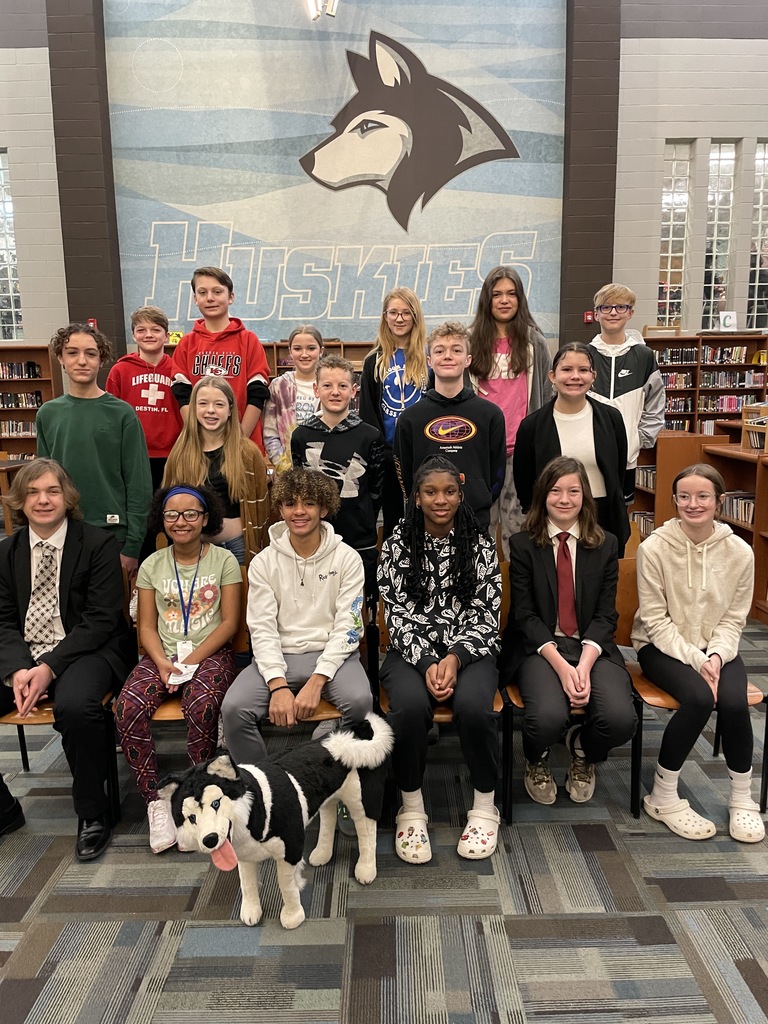 Two recent Ray-Pec grads earned All-Mid-America Intercollegiate Athletics Association honors in the mile during the MIAA meet on Monday, Feb. 27. Braden Zaner, running for Pittsburg State University, placed 5th with a 4:07 mile, and Tyler Swift, running for Emporia State University, placed 7th with a 4:12 mile. Braden and Tyler are both 2020 Ray-Pec grads. During the race, Braden and the top four finishers broke the old MIAA record. In addition, Braden won the MIAA indoor 5K run in 14:24 and has provisionally qualified for NCAA Division 2 Nationals. Braden is the son of Teachers Bob Zaner and Tara Zaner, who both teach at Creekmoor Elementary. Tyler's father, Jamin Swift, teaches at Ray-Pec High School.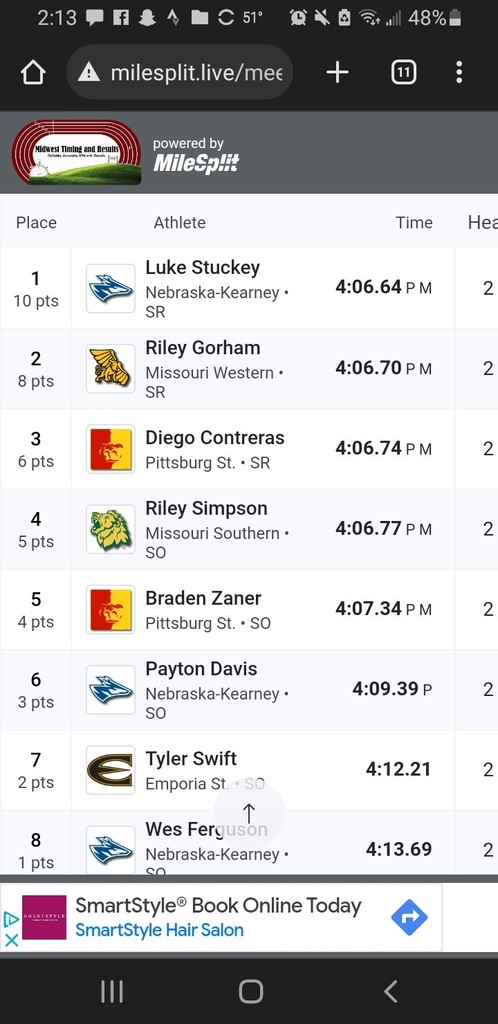 RP School Board on Feb. 23 honored Special Olympics athletes for success at the regional basketball tournament. Three Ray-Pec Unified 3-on-3 teams won 1st place & qualified for state. The Team Skills team placed 3rd.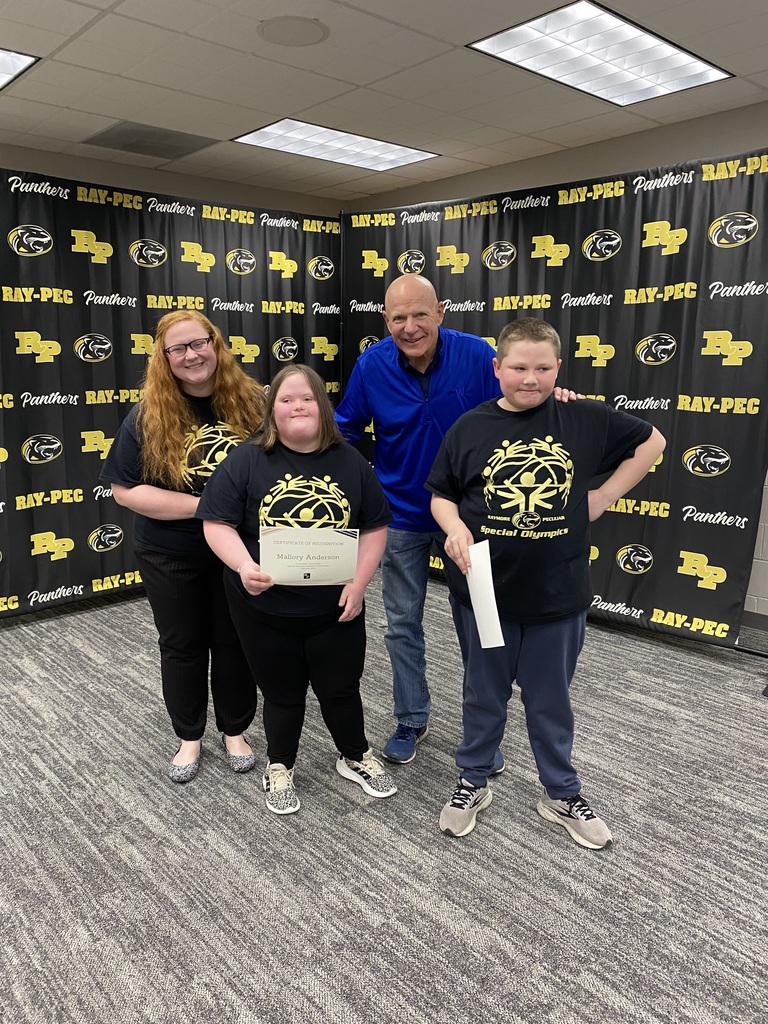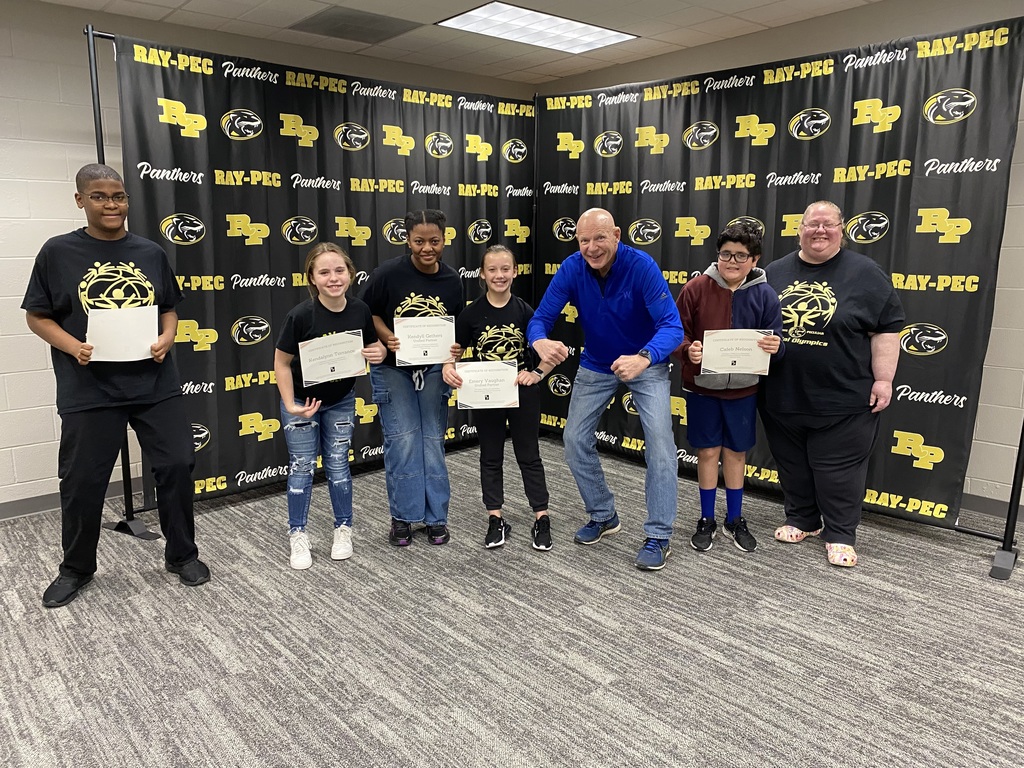 Congrats to 3 Ray-Pec girls wrestlers on qualifying for state! These girls qualified by placing in the top 4 of their brackets at the District tourney: Senior Brynn Elkins, 2nd place, 155 lbs; Senior Cayley Maynard, 3rd place, 170 lbs; & Junior Anna Fahrni, 4th place, 235 lbs.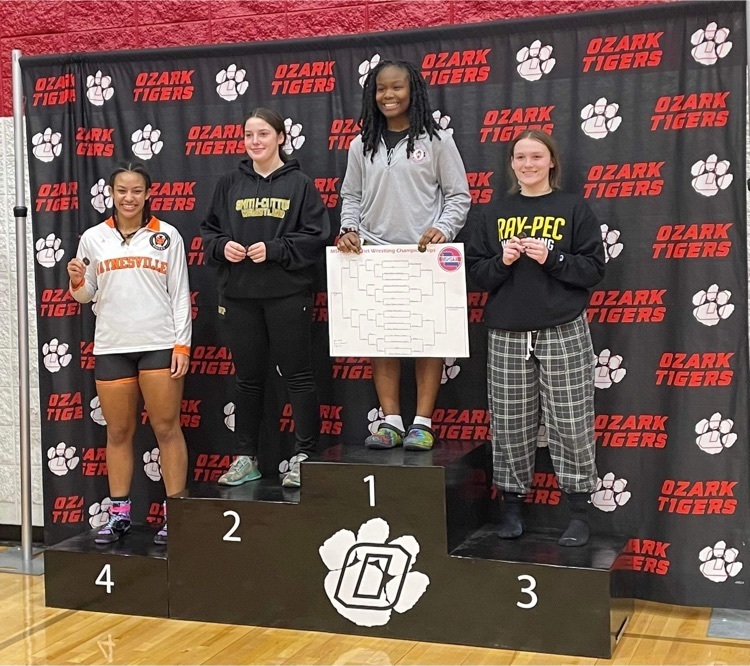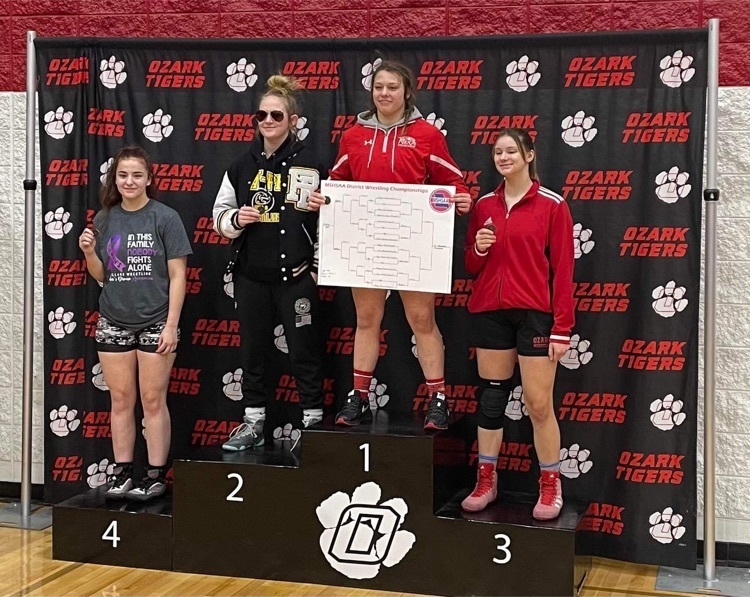 Tonight's girls basketball games vs. Lee's Summit West have been canceled. Games are rescheduled for tomorrow following this schedule: 4:00 JV girls in Main Gym; 5:30 JV boys in Dome Gym; 6:00 Varsity Girls in Main Gym; 7:30 Varsity Boys in Main Gym.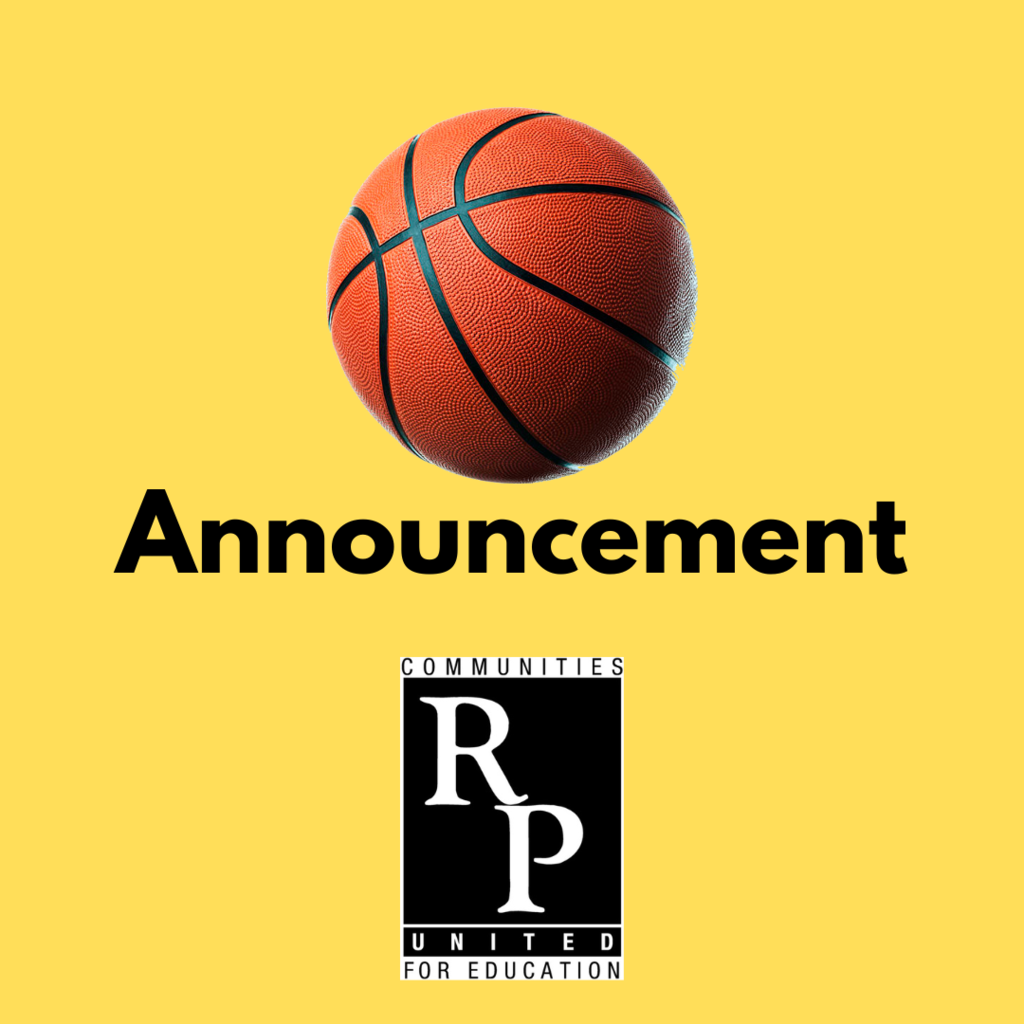 Kindergarten and first grade teachers from across the District work together during a professional development session on Monday, Feb. 13, at Bridle Ridge Elementary School.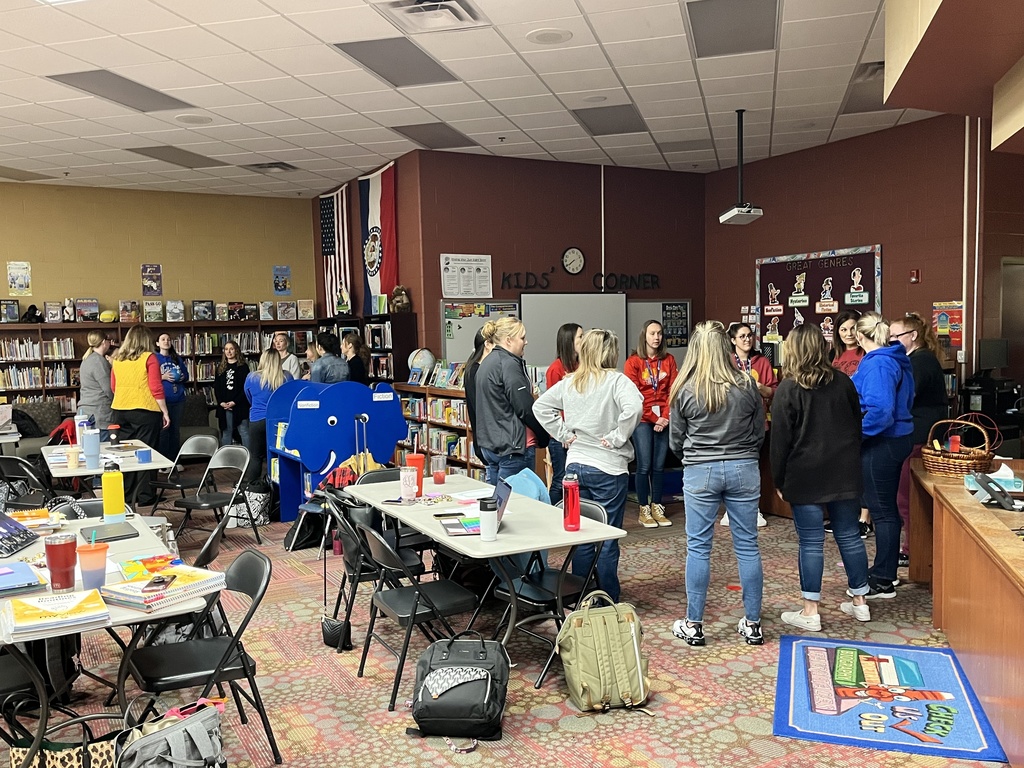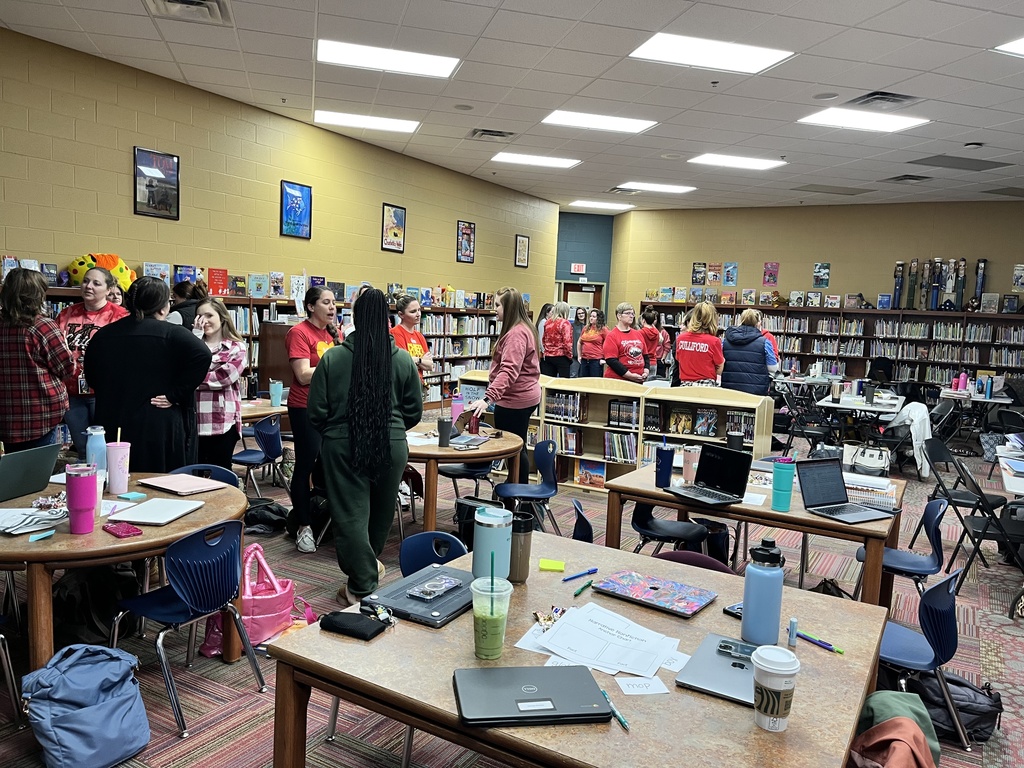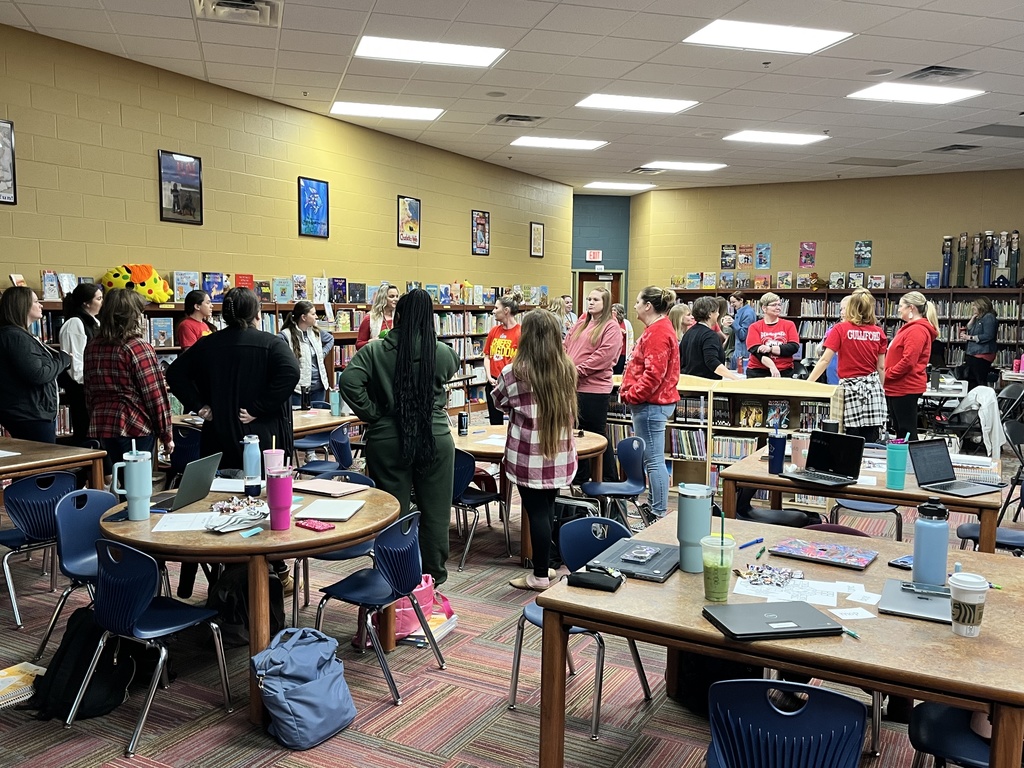 Congratulations to the Kansas City Chiefs on Sunday's Super Bowl victory! The Ray-Pec School District is joining other Kansas City metro school districts and canceling classes for Wednesday, Feb. 15, 2023, in order to allow our students, staff, and community to participate in the city-wide celebration of our Super Bowl Champion Kansas City Chiefs. All classes are canceled. No virtual learning will occur. The Ray-Pec Administrative Services Center will be open. All school buildings will be closed. The make-up day for Feb. 15 will be on Monday, March 20, which was formerly a non-attendance day for students. The last day of school remains unchanged with an early dismissal on Tuesday, May 23. Enjoy the "red snow day" on Wednesday, and go Chiefs!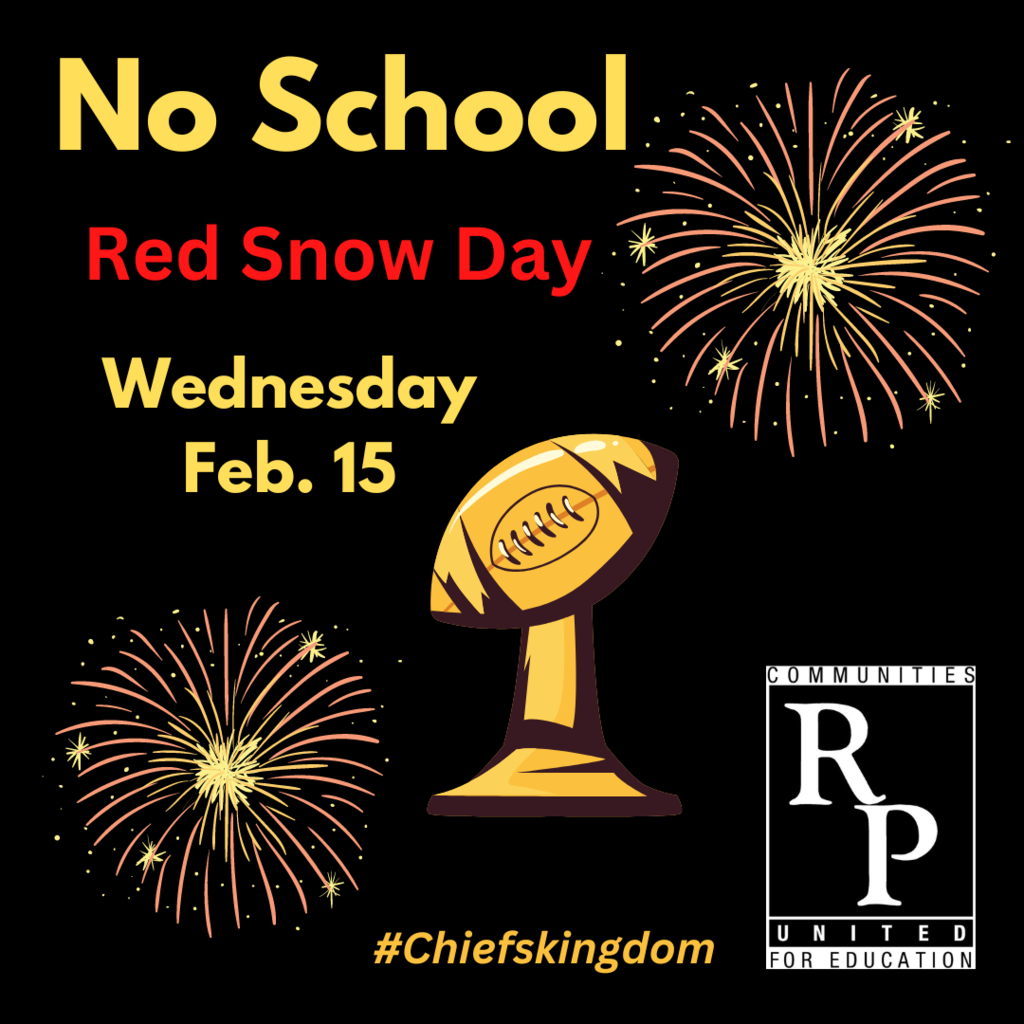 Congratulations to the Belton-Raymore Rotary Club February Students of the Month from Ray-Pec High School! Rotary Club President Sonja Abdelgawad is pictured with Isabella de Leon and Keaton Niemeyer. The students were honored at today's club meeting.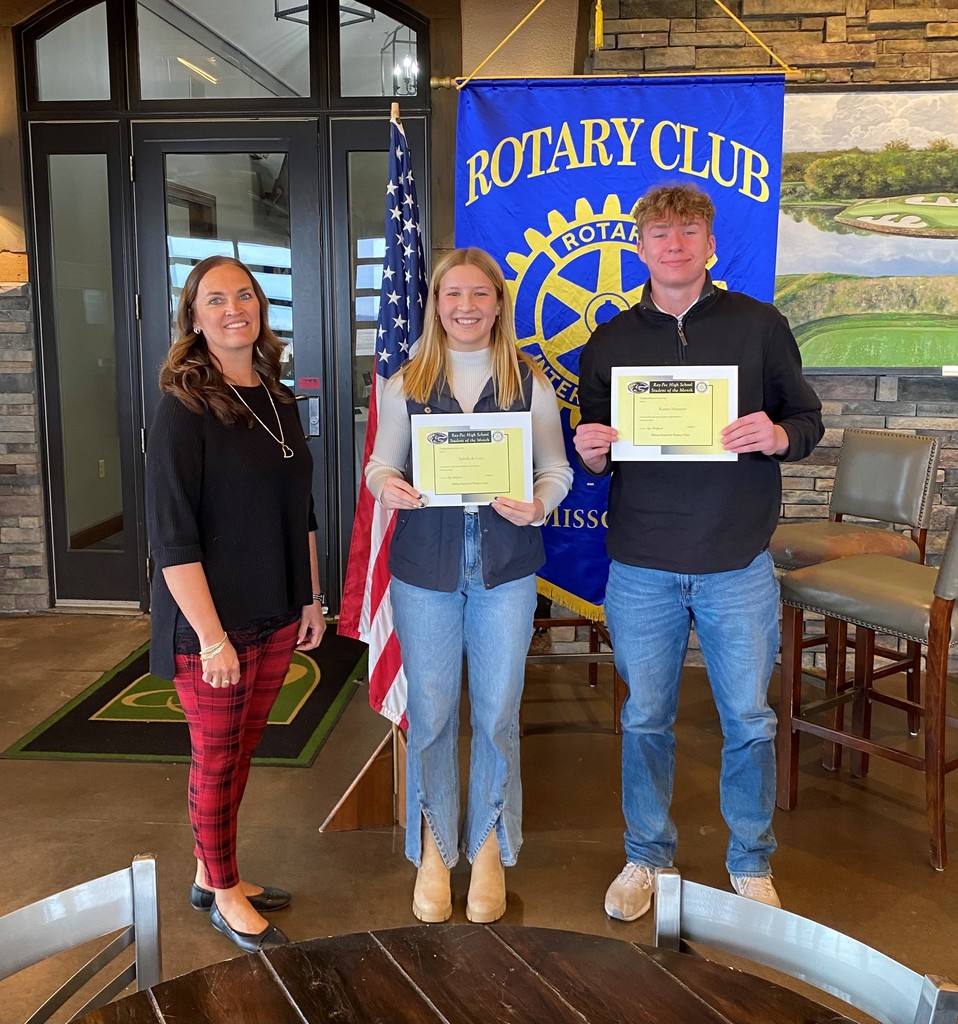 Congratulations to the Ray-Pec East Middle School Students of the Month for January! They are being recognized for being safe. Front row, from the left: Eighth graders Naleiyah Livingston, Wyatt Shewmaker, Desmon Young, Emma Haskell, Conner Klote, and Paxtyn Scrivener. 2nd row: Seventh graders Dane Burns, Hezekiah Ramos, Esmeralda Sanchez-Aguilar, Elizabeth Adams, Diego Gonzalez, and Addyson Martin. 3rd row: Sixth graders Maheen Babar, Peyton Messmer, Skyler Webster, Zion Booze, Leeam Meyer, Isabella Venegas.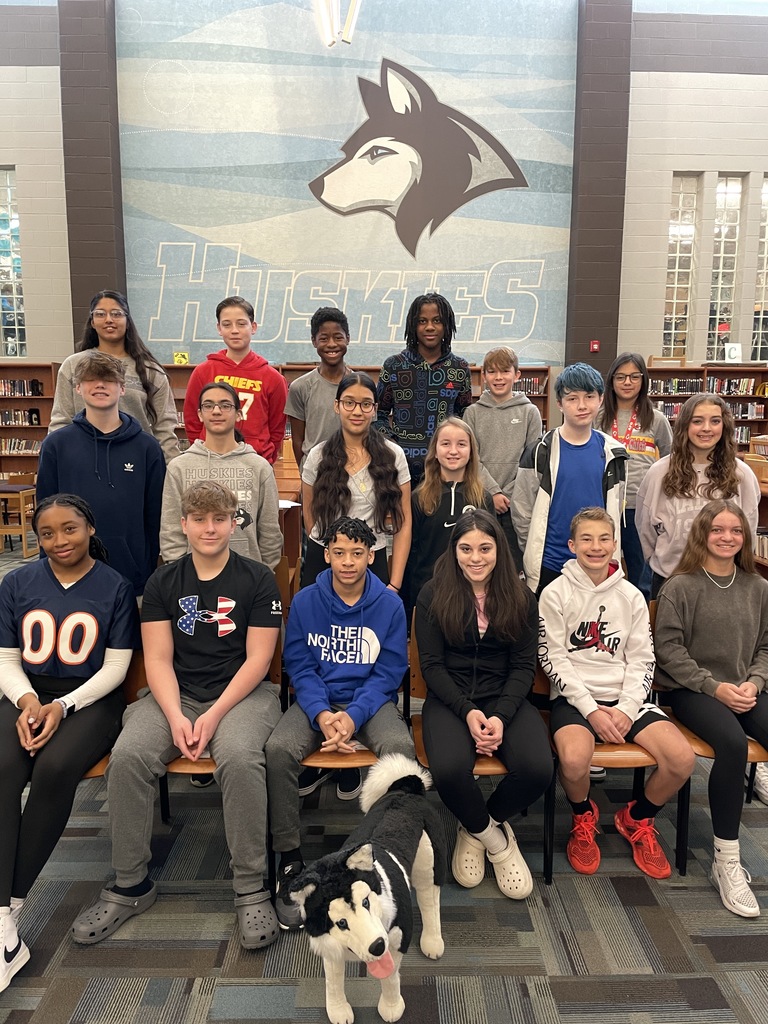 Opening night is Wednesday, Feb. 8! Reserve your seats for "Lend Me a Tenor" at Ray-Pec High School. Call 892-3999, ext 2400.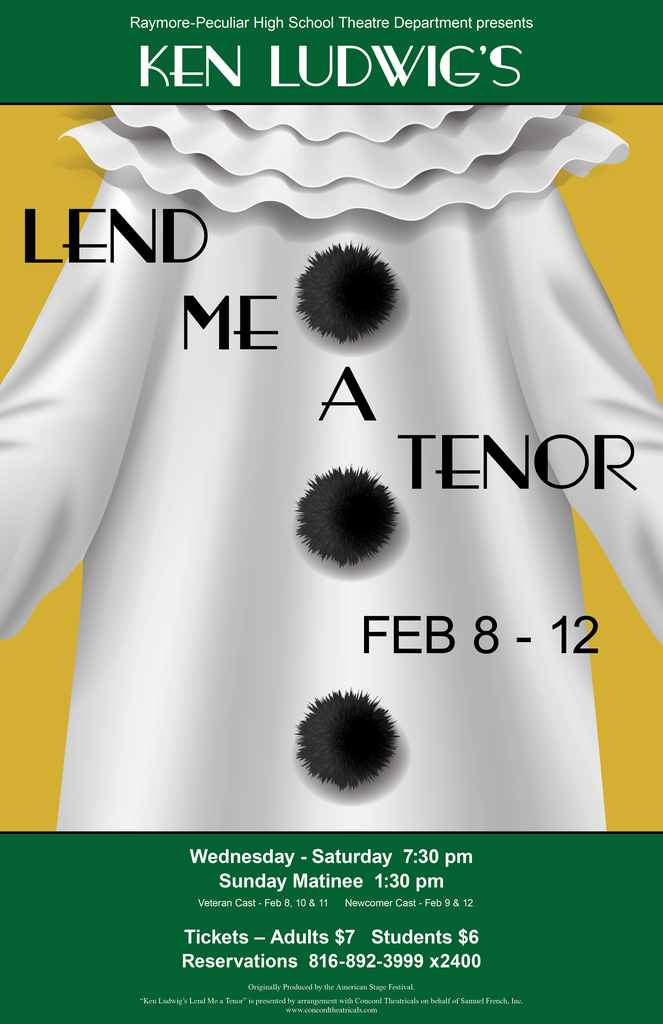 Congratulations to the Ray-Pec Special Olympics basketball teams on great performances at the Regional Tournament! All three of the Ray-Pec Unified 3-on-3 teams won 1st place (Gold) and qualified for the state tournament, which will take place on March 25 in St. Charles, Mo. The Team Skills group placed third, but did not qualify for state.