The Ray-Pec High School basketball teams each week recognize a player who makes a difference in their community and on their team as the M.A.D (Making A Difference) Players of the Week. Mike Medsker and Farmers Insurance help to sponsor this award. For the last week of November, honorees were, from left: Taylor Roe (Teammate of the Week), Kacedi Flowers (MAD Player of the week), Matthew Jonas (MAD Player of the Week), Keaton Niemeyer (Hustle Award), and Jordan Shockley (Teammate of the Week) Not pictured: Sarai Clark (Hustle Award).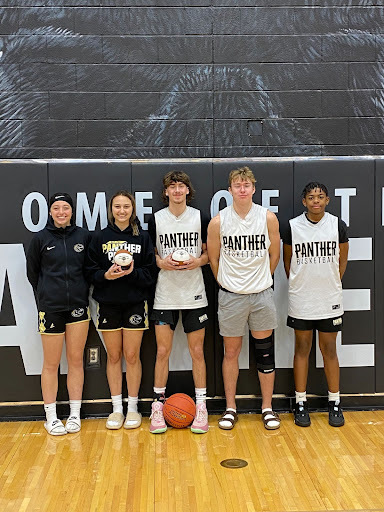 Take photos with Santa 9 to 10:30 a.m.; enjoy Chris Cakes from 8 to 11 a.m.; and shop with more than 50 vendors. Ray-Pec Cheer is sponsoring a Holiday Mart from 8 a.m. to 3 p.m. Sunday, Dec. 4, at Ray-Pec High School's main gym.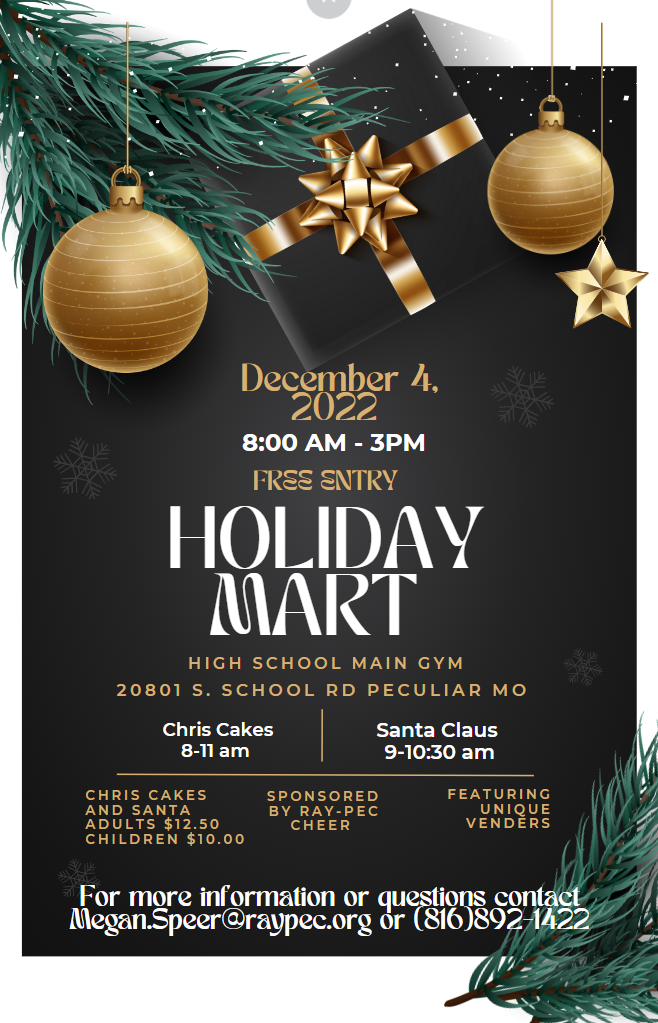 This weekend, members of our nutrition team attended the Missouri School Nutrition Association's Annual Conference in Branson. It was a wonderful opportunity to continue their professional development. A special congratulations to Pauline Pritchett for being installed as a MSNA Regional Director, effective immediately. From Left: Nicole Holloway, Admin Assistant; (Back) Colleen Warchola, Timber Creek Cafe Manager; Janet Law, Assistant Director; Katlyn Lanoue, Director; Pauline Pritchett, Bridle Ridge Cafe Manager; Marjorie Wade, East Cafe Cafe Manager; and Candy Peterson, South Middle Cafe Manager.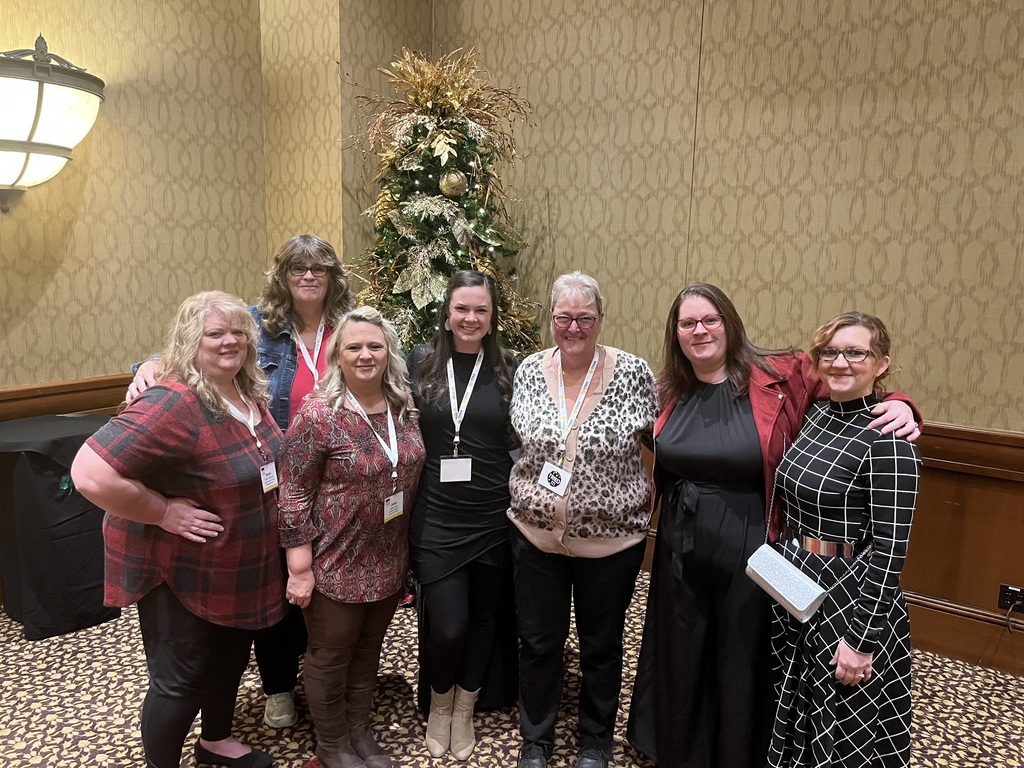 Two sisters in the Ray-Pec Orchestra program also both play violin for the Youth Symphony of Kansas City, which includes students from across the metro. Lizzie Howe is a 6th grader at South Middle School. Katie Howe is a 9th grader at the High School. The Youth Symphony performed Sunday at Yardley Hall in Overland Park. Future concerts this school year include performances at the Kauffman Center for the Performing Arts.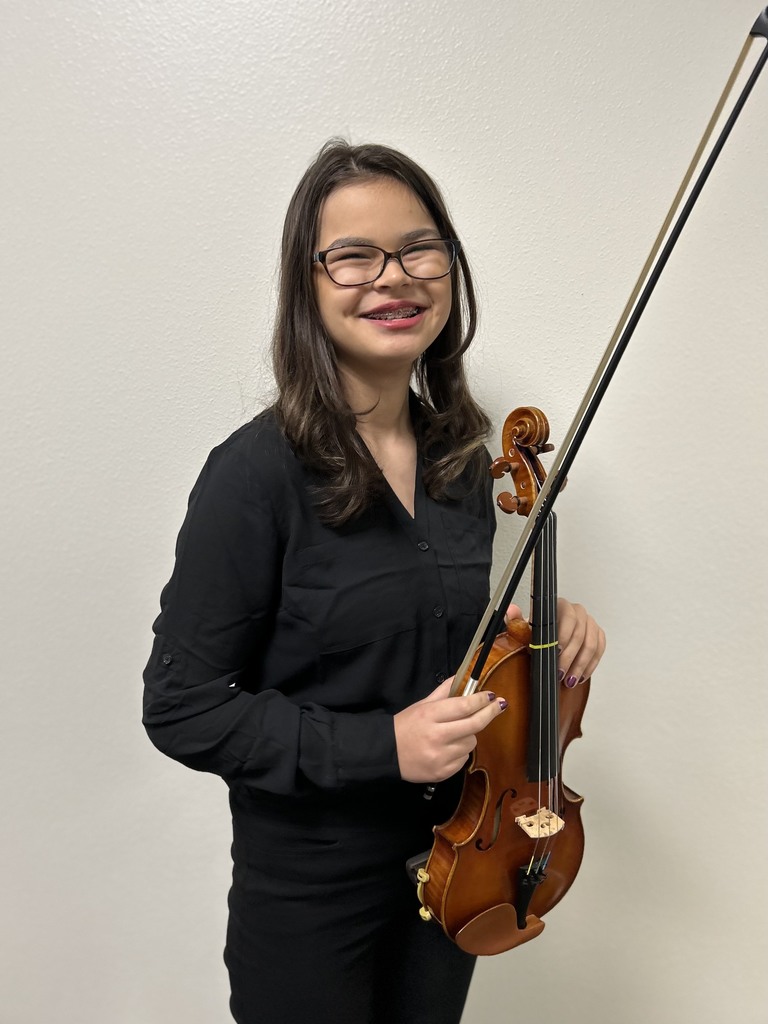 Ray-Pec High School Students of the Month for September and November were recognized at the Nov. 16 Belton-Raymore Rotary Club lunch meeting. From left: Molly Machione, Logan Reed, Morgan Blair, Matt Jonas, and Club President Sonja Abdelgawad.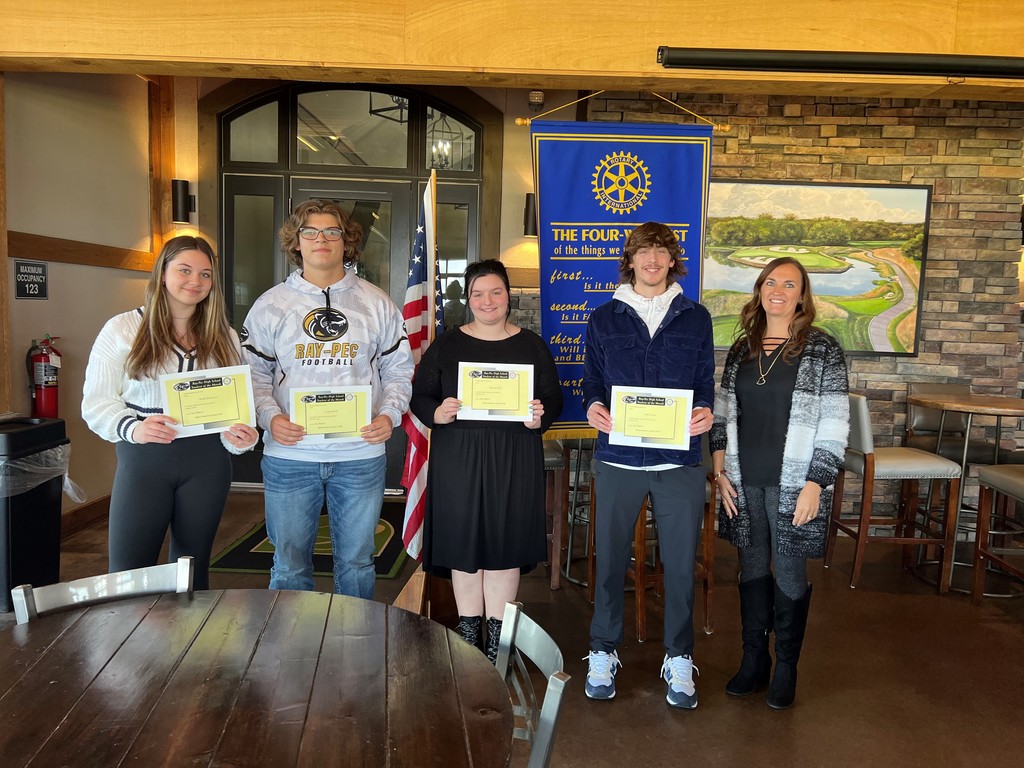 The School Board tonight recognized Teacher Sarah Hanf. Sarah teaches Elementary English Learners in the Ray-Pec School District. The program is located at Creekmoor Elementary School. Earlier this fall, Sarah planned and organized the first World Fest at Creekmoor Elementary School. Families of students and staff members set up booths to represent their home countries and cultures. The event was a way for the school community to learn about and appreciate the different cultures represented at the school. She is pictured with Board Member Kim York.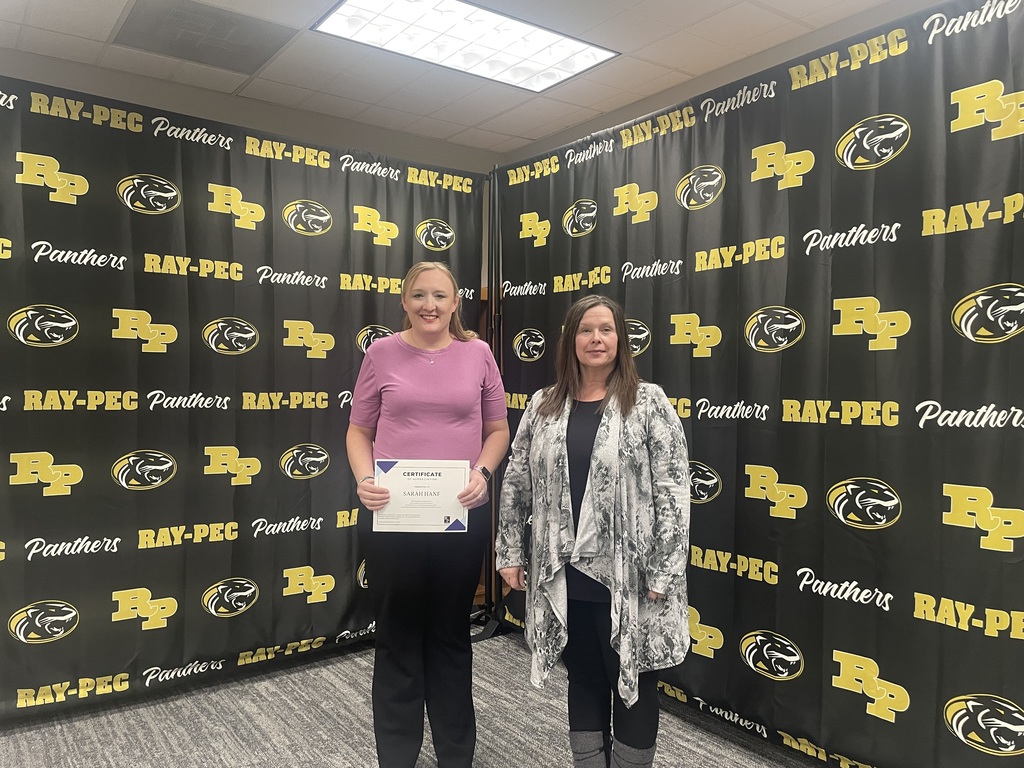 The School Board tonight recognized the Ray-Pec High School Girls Cross Country Team, which placed 2nd at the state championship meet. The Board recognized the seven girls who ran in the state race, including four girls who received All-State honors. The Board also recognized three additional varsity runners who were available at state should a substitute be needed. From left: Ashlyn Smith (3-time All-State) Maya York Brooke Stephenson (All-State) Tiffany Chatfield Avery Raymond (All-State) Marlie Surls Kaylee Hill Alexis Borum (2-time All-State) Isabel Chatfield Ellie Barker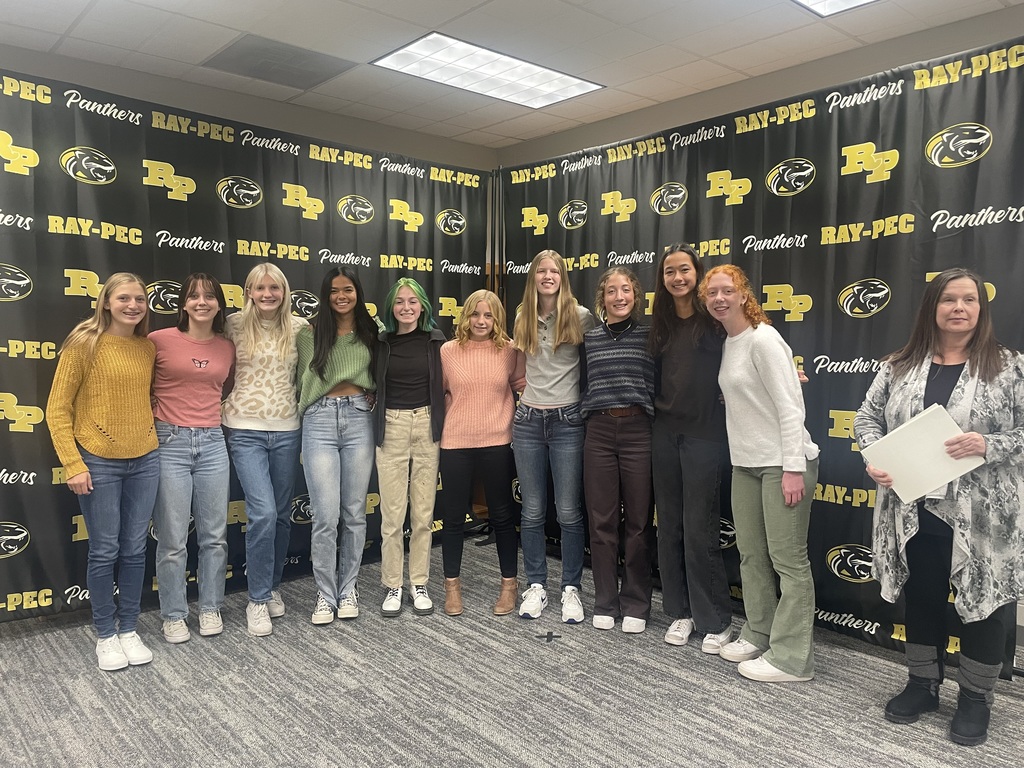 Today was the soft opening for the coffee shop at the Ray-Pec LEAD Center! Superintendent Dr. Mike Slagle was the first customer at the coffee shop, which is staffed by students from the high school Transition Class.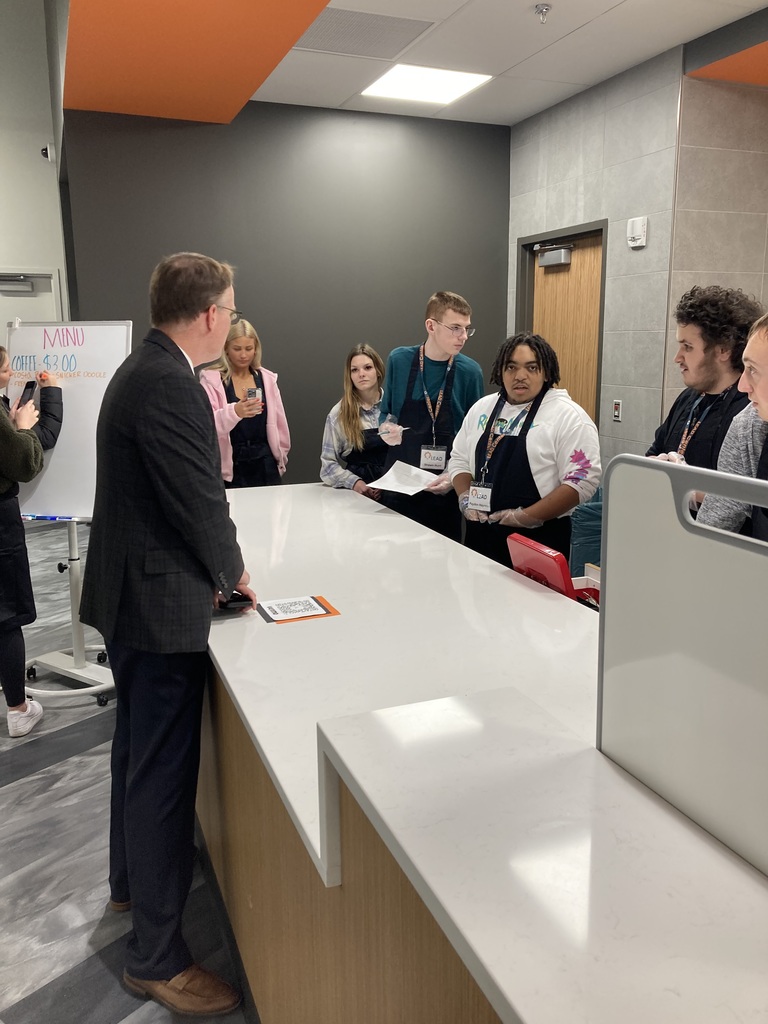 Good luck to the Ray-Pec boys swim team at the state swimming championships at the St. Peters Rec-Plex! Swimming preliminary competition begins at noon today.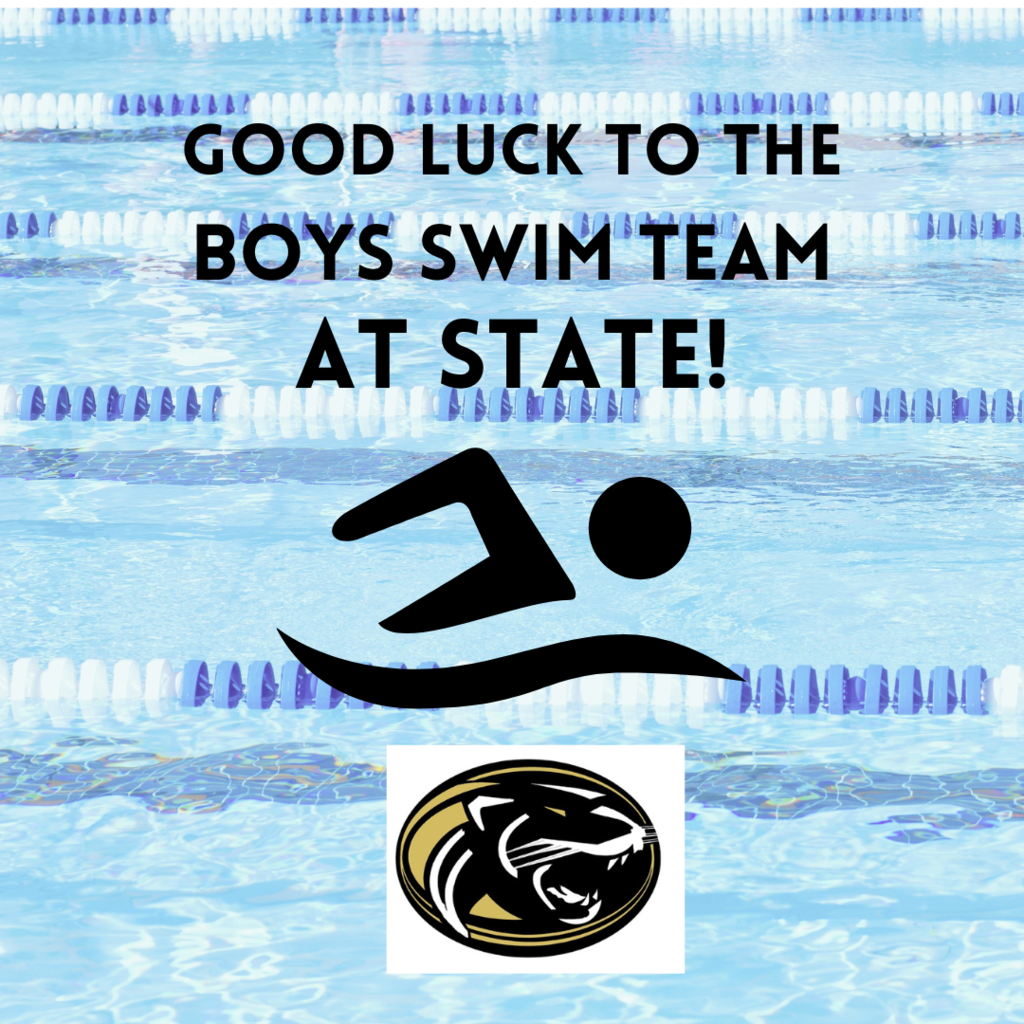 Don't forget to support our staff at the Ray-Pec faculty game against Belton on Tuesday, Nov. 8, at Ray-Pec High School. The women's game starts at 6:30 p.m., and the men's game is after the women's game. Tickets are $3 for students and $5 for adults. No passes allowed.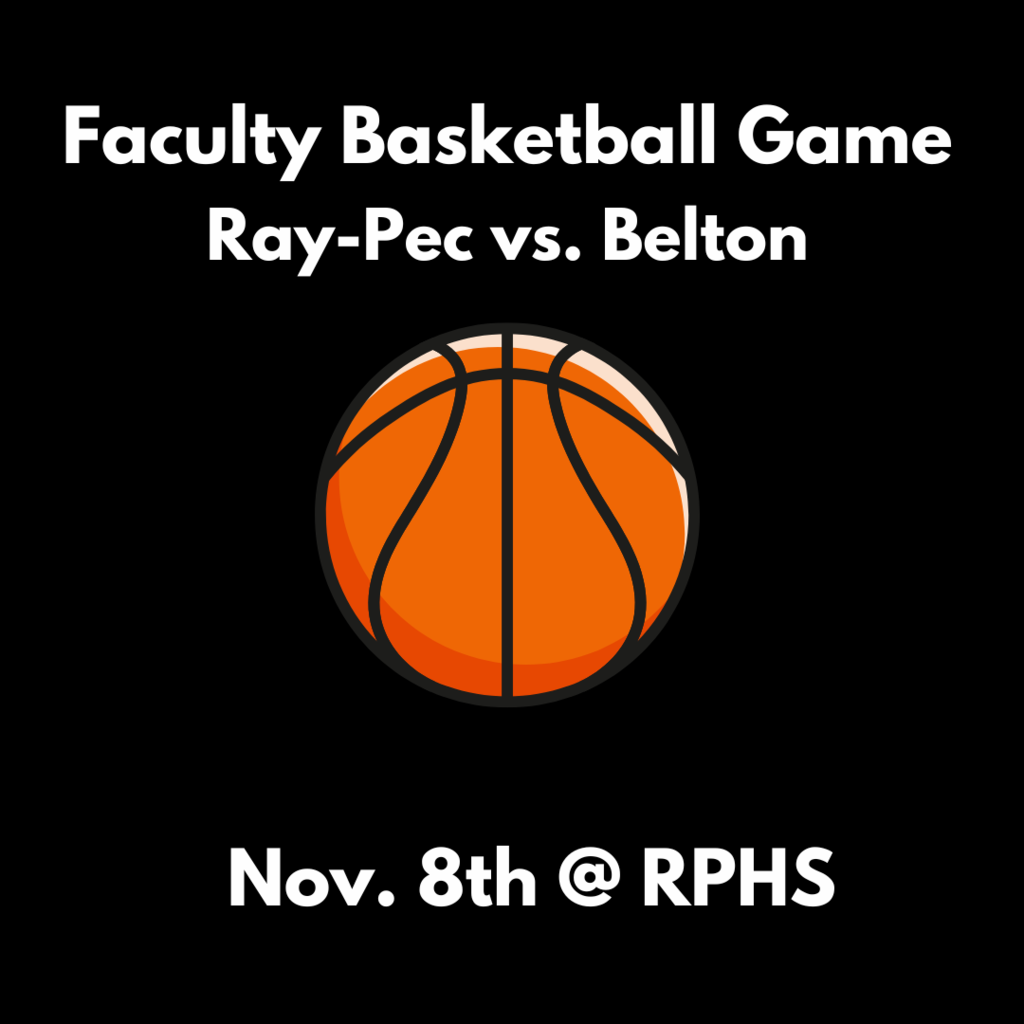 Ray-Pec High School students tell about their experiences at the new LEAD Center during the Student Showcase at today's @MissouriSBA conference.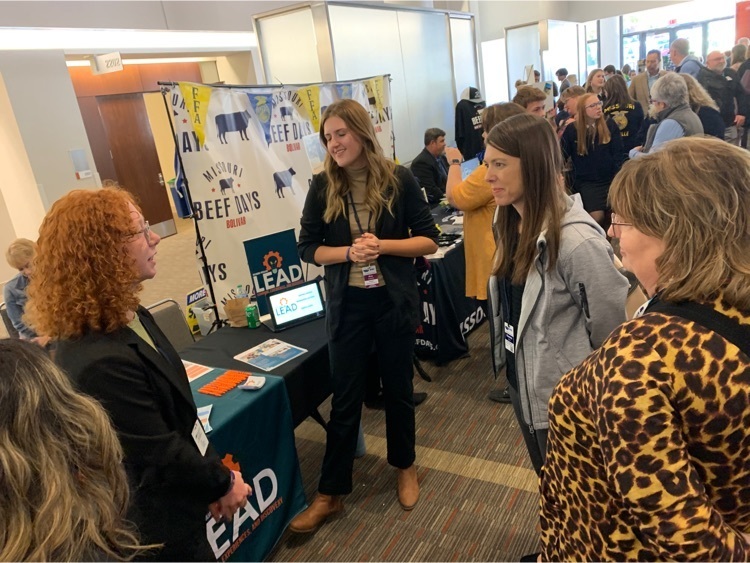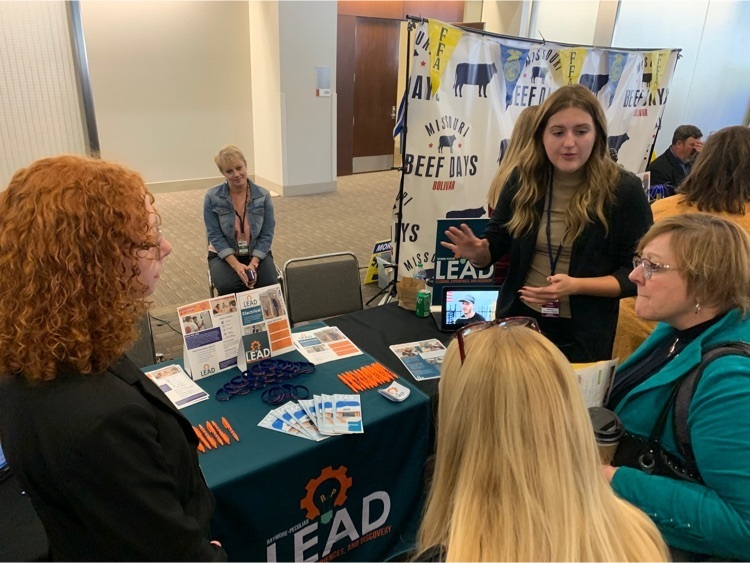 At today's @MissouriSBA conference, Ray-Pec's Stacy Johnson & Karmin Ricker presented on how our virtual instruction program serves students in RP and other districts. Ruth Johnson, RP Board President & president-elect of MSBA, introduced the keynote speaker. #raypec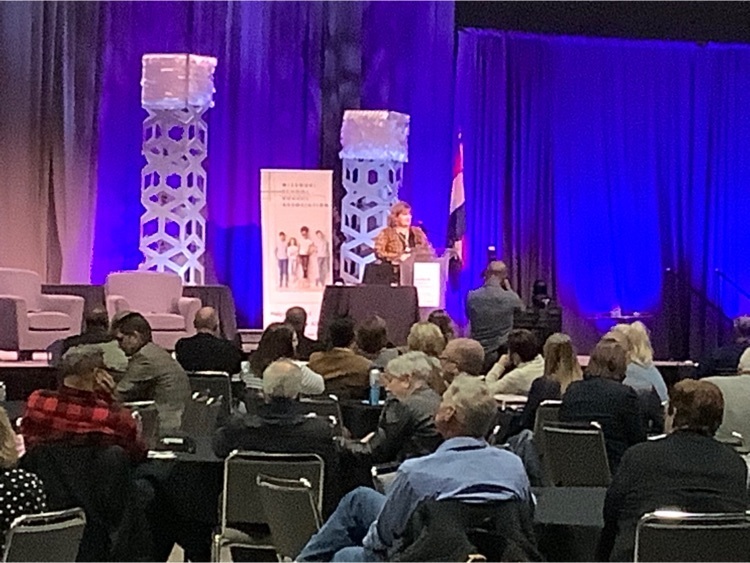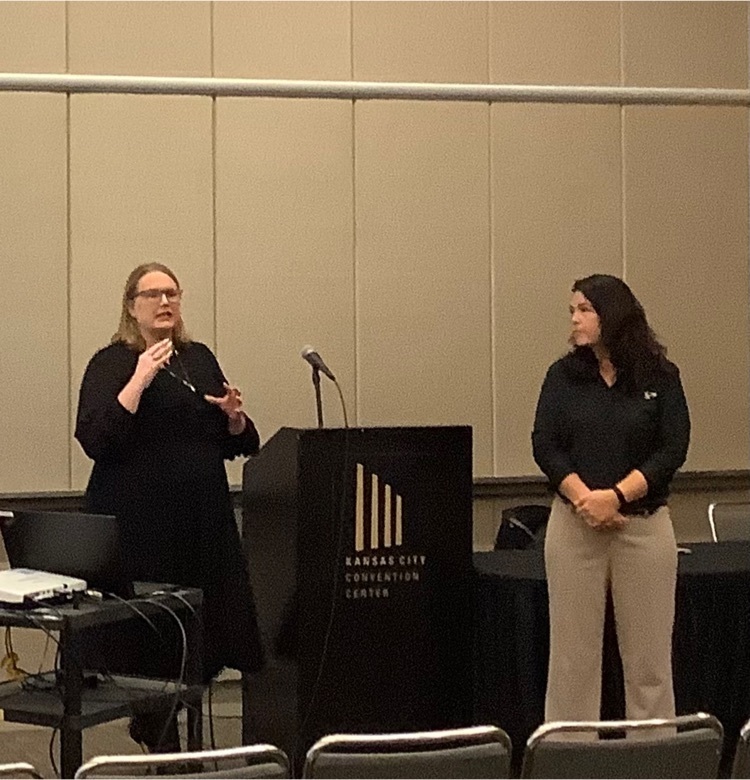 Final: Nixa 27, Ray-Pec 15. Congrats to the Panthers on a great 2022 season. 🐾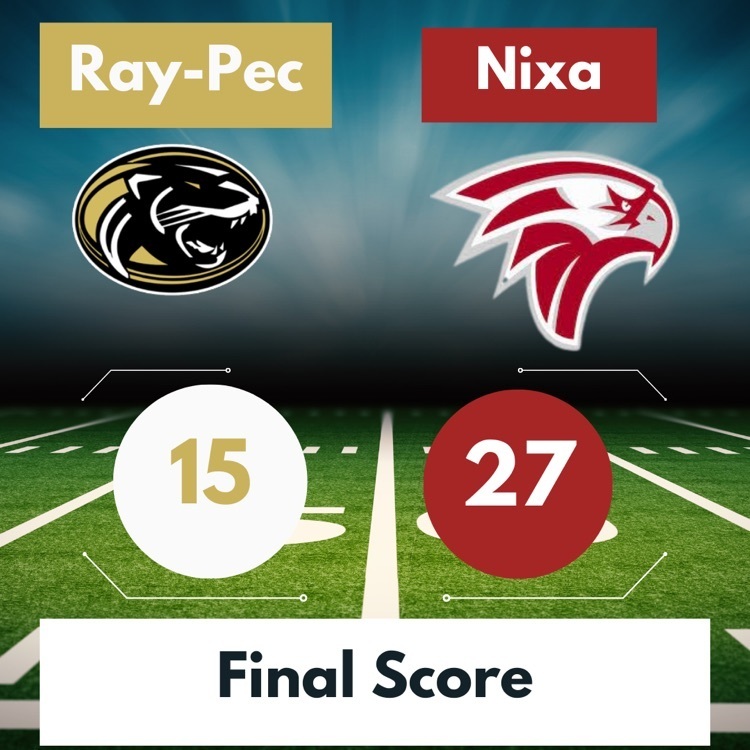 7:55 left in the 4th qtr. Nixa 27, Ray-Pec 15
End of the 3rd qtr
3rd QTR 8:44 | Nixa 20, Ray-Pec 9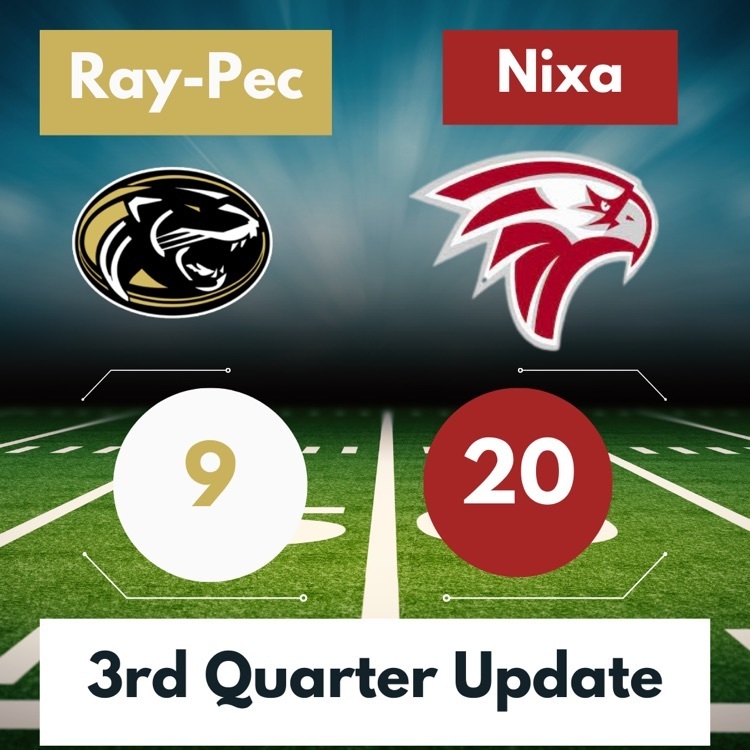 Half-time! Go, Panthers!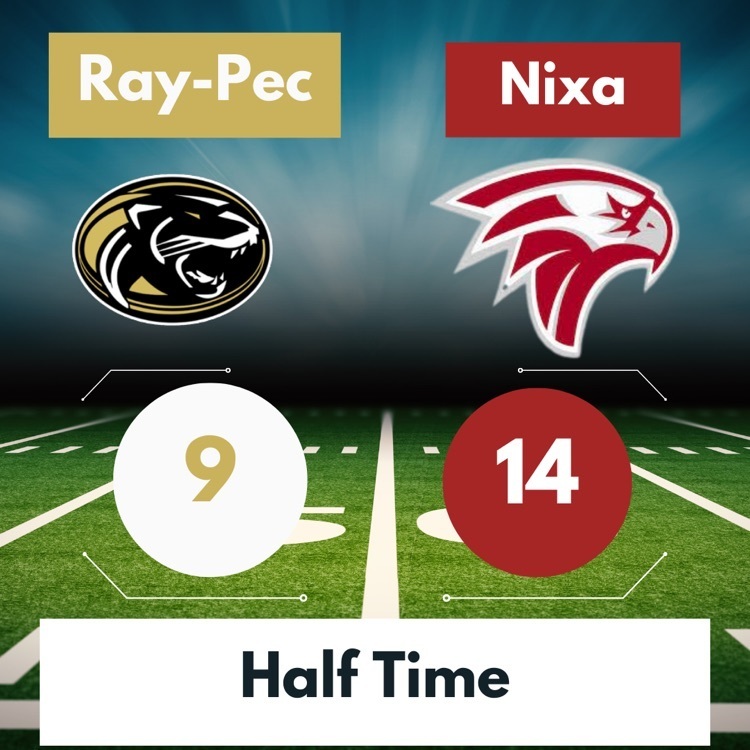 2nd quarter update! #raypec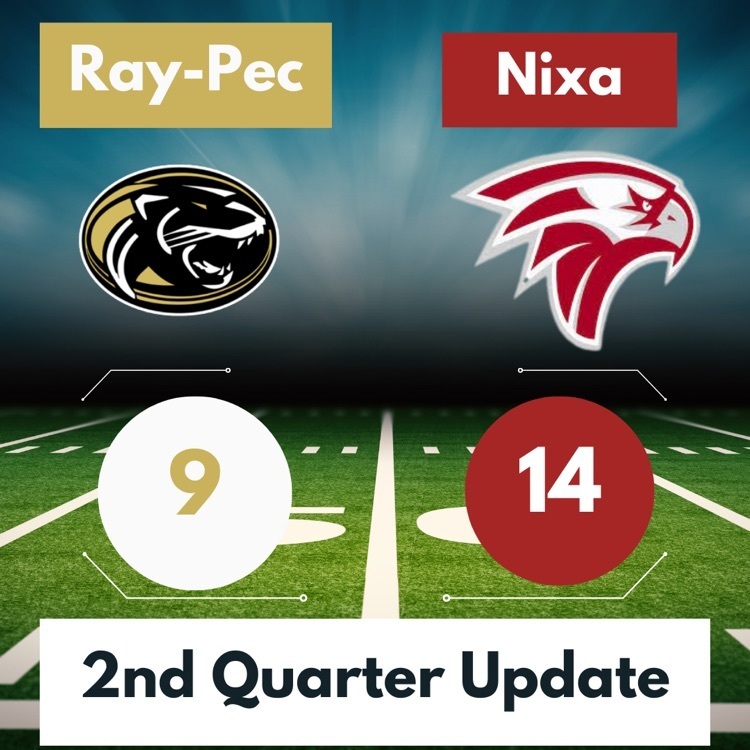 With 1:17 left in 1st quarter: Nixa 7, Ray-Pec 6.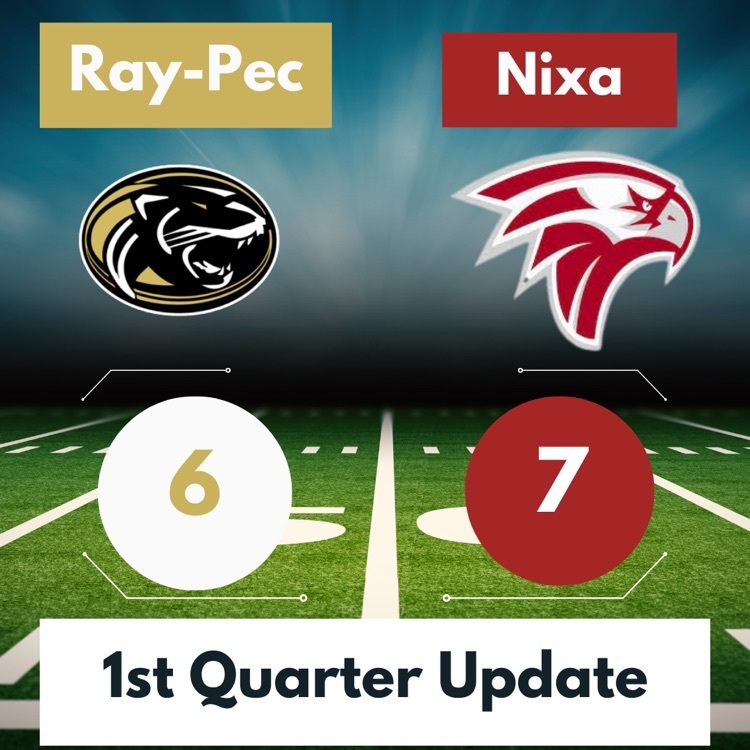 It's happening! #raypec