The Ray-Pec High School yearbooks are here! Drive-thru the bus lanes on the north side of the high school on one of these dates: 4 to 7:30 p.m. Wednesday, July 27, or 6:30 to 8:30 p.m. Sunday, Aug. 7. Questions to
stefani.russ@raypec.org
You can pay with cash or a check to RPHS. The yearbook staff will also be set up to take orders for next year's yearbook as well. They can accept cash or checks to be made out to RPHS. Books purchased before school will be sold with a back-to-school discount for $70. If you are unable to attend one of these events, books will be available for pick up when students return to school.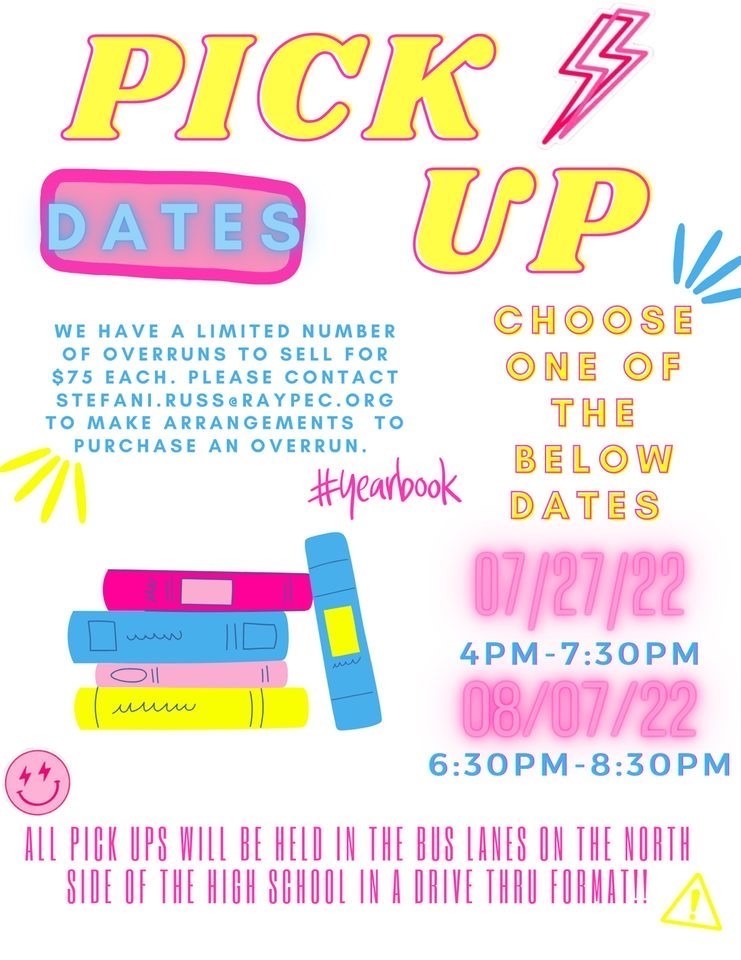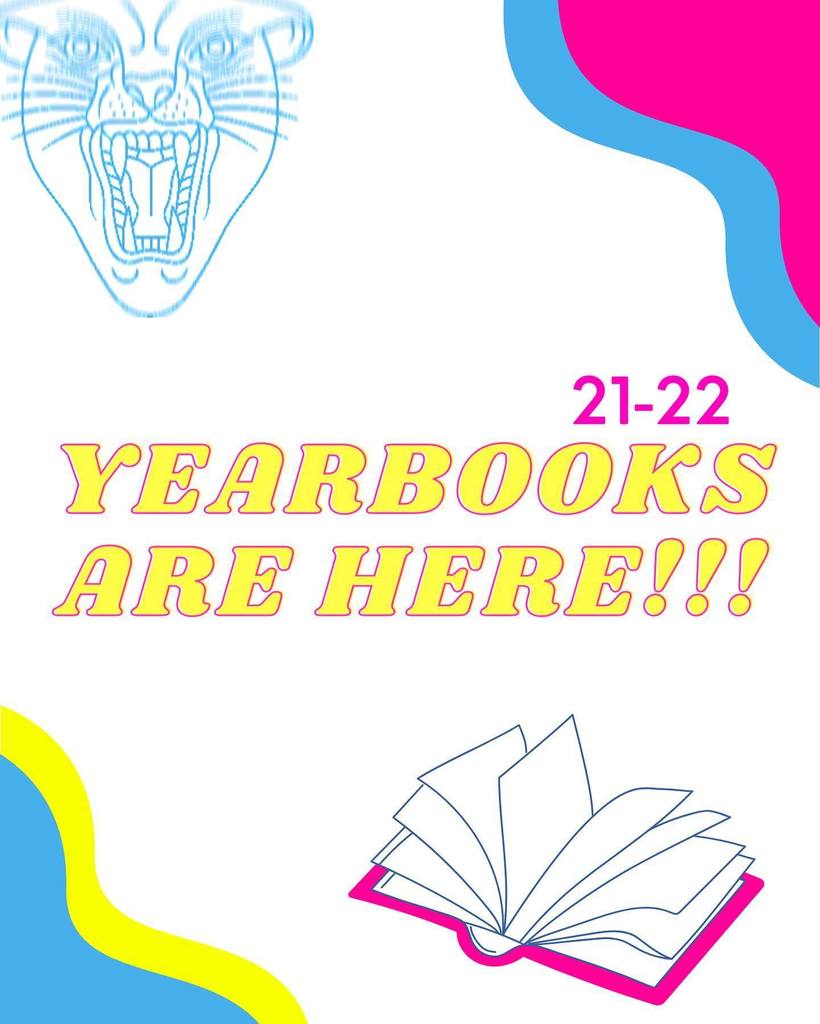 Congrats, Pam Hecker, right, for being selected the 2022 Olive T. Ritchie Educational Office Professional of the Year! She received the award at the National Association of Educational Office Professionals Conference on July 19 in Salt Lake City, Utah. Melody Wise Butler with NAEOP presented the award. Pam is a Human Resources Specialist in the Ray-Pec Human Resources Department.
Take a look at the new tennis courts under construction on the Ray-Pec High School campus!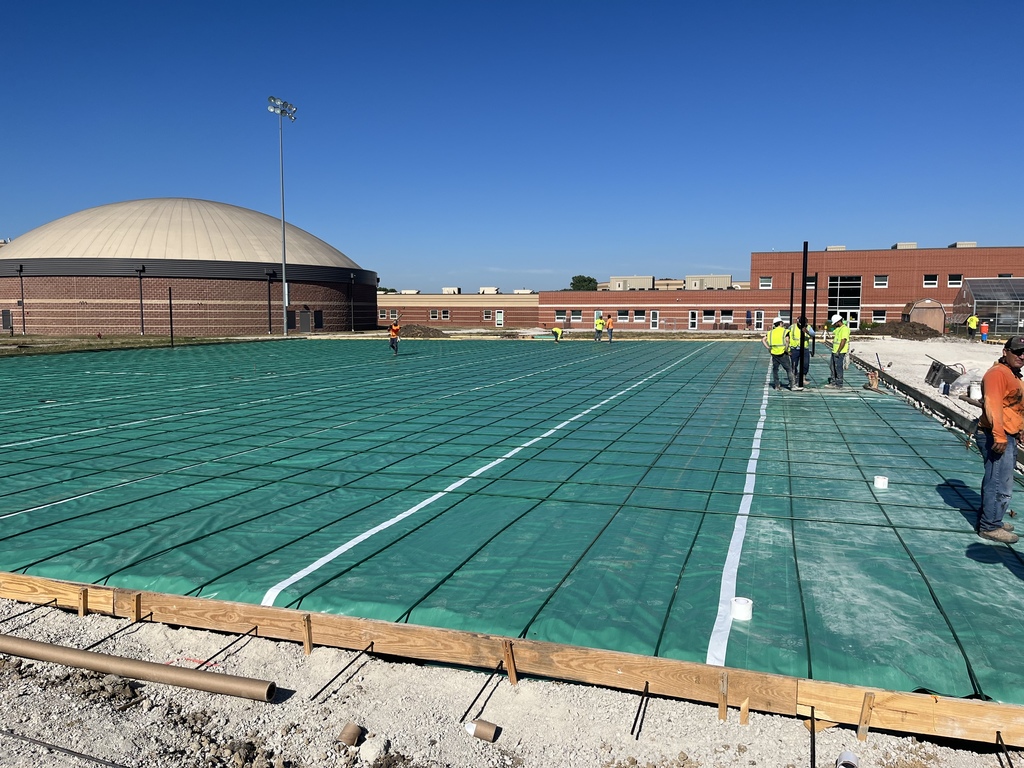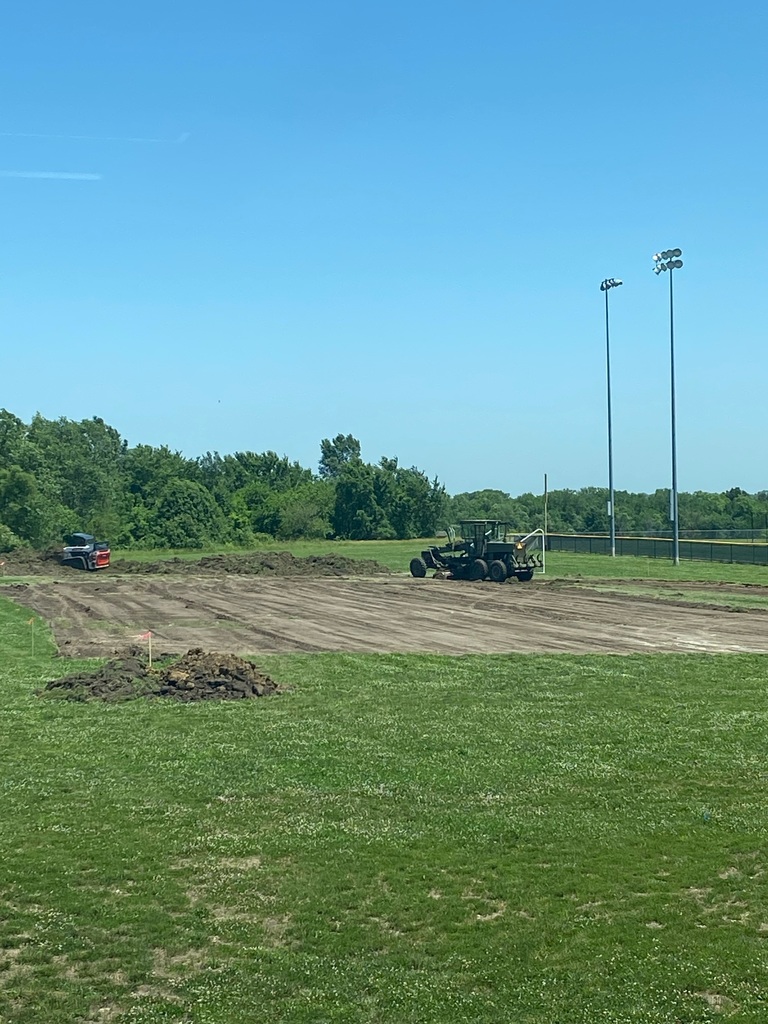 Two Ray-Pec students are at the US Youth Soccer National Championships in Orlando, Fla. Senior Mikayla Ernst (17U) & Sophomore Channing Brock (16U) play for KC Athletics. After winning State Cup & Midwest Regionals, they are on the top 16 teams in their age groups nationwide!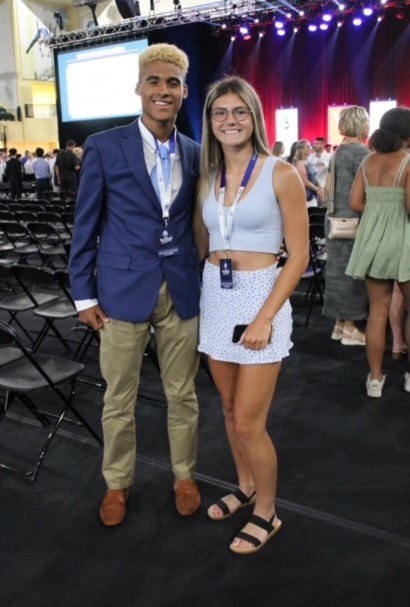 Congrats to 2022 graduate Audrey Huffman on placing 7th in the nation in Human Resource Management at the FBLA National Conference! FBLA, or Future Business Leaders of America, is the largest career student business organization in the world.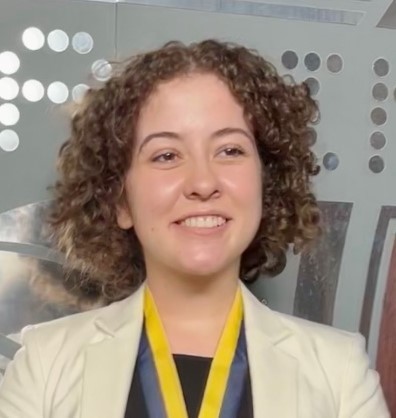 Early morning concrete pouring on July 13, 2022, at the site of the future Ninth Grade Center on M-58 west of Ray-Pec East Middle School.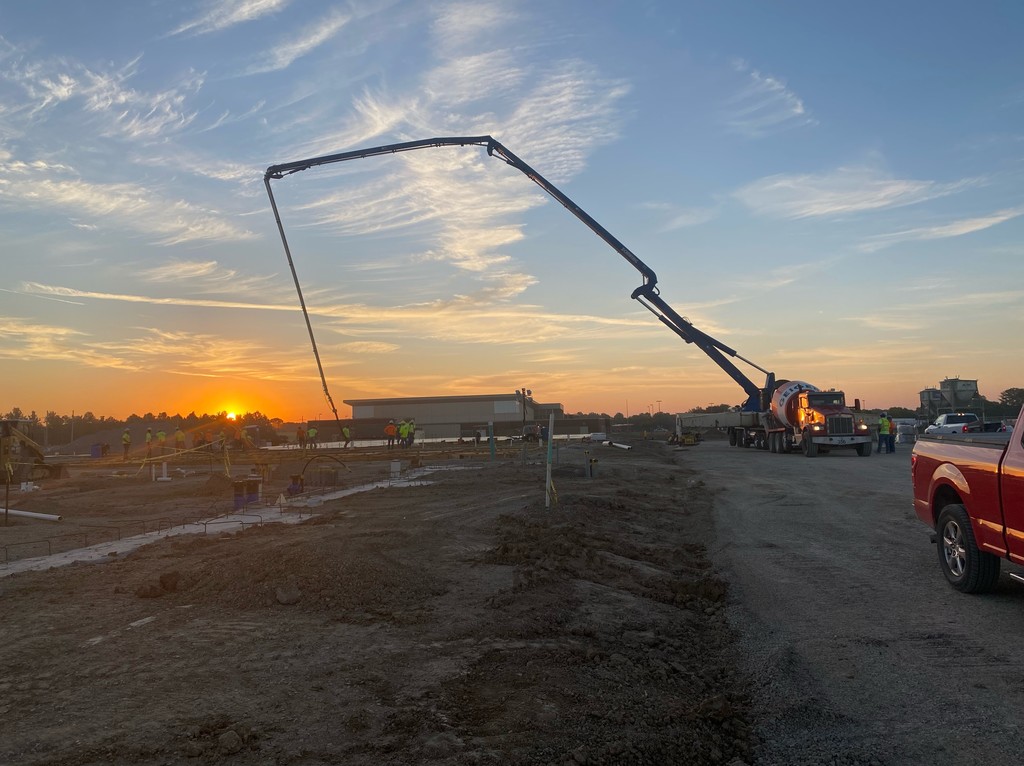 Views from the top of the elevator shaft at the Ninth Grade Center, under construction on M-58 highway adjacent to Ray-Pec East Middle School. Thanks to the Ray-Pec community for approving the Proposition S bond issue in April 2021!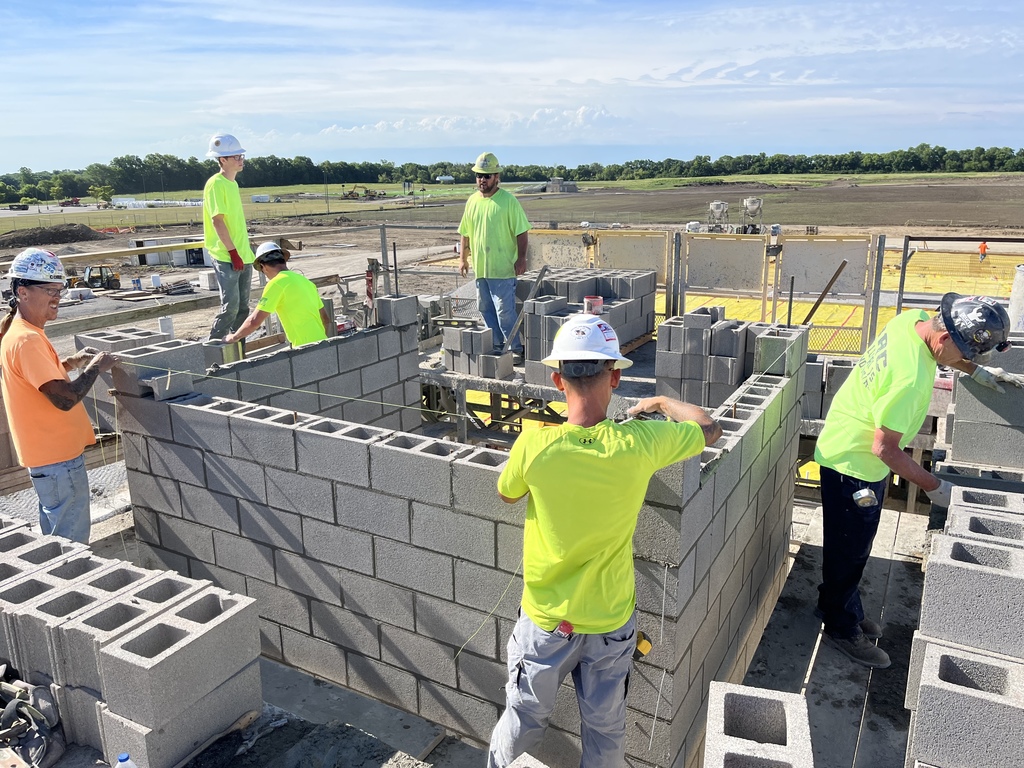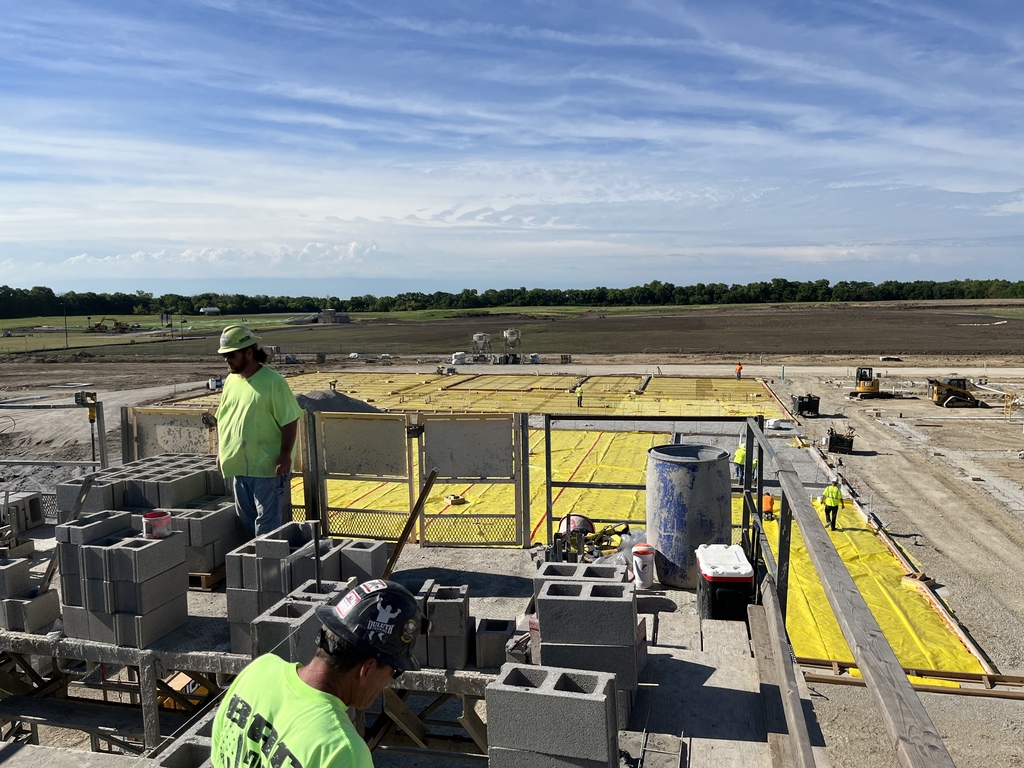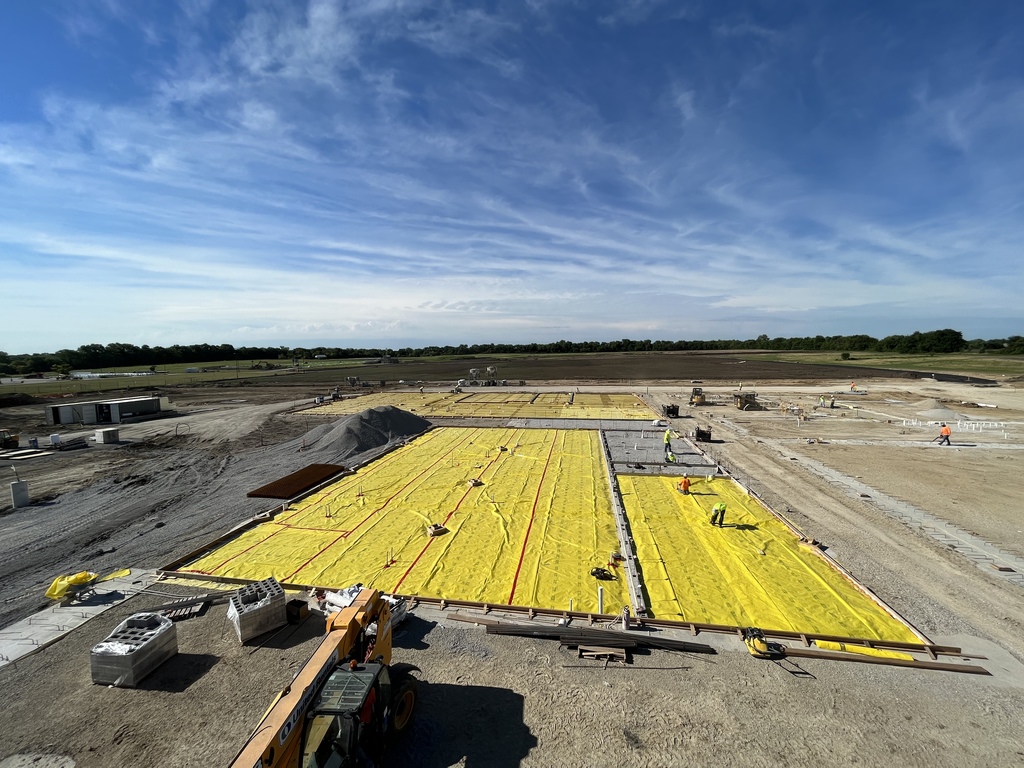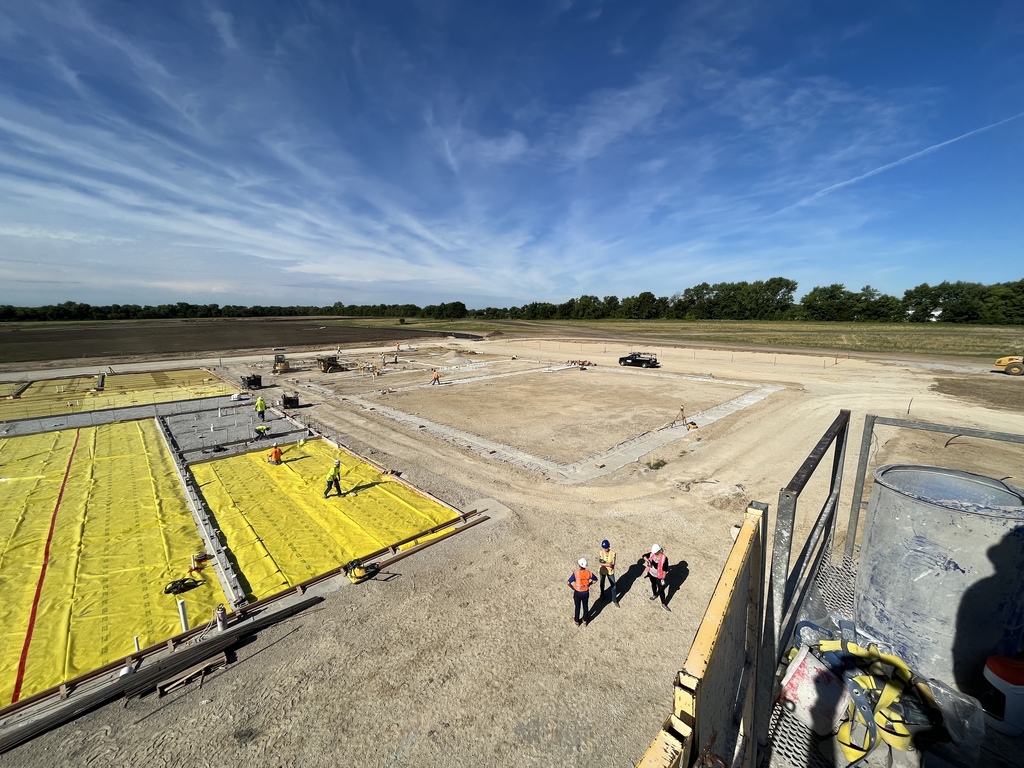 The Ninth Grade Center is under construction on M-58 adjacent to Ray-Pec East Middle School. This is another project funded by Proposition S, the $72 million no-tax-rate-increase bond issue approved by voters in April 2021. Thank you, Ray-Pec community!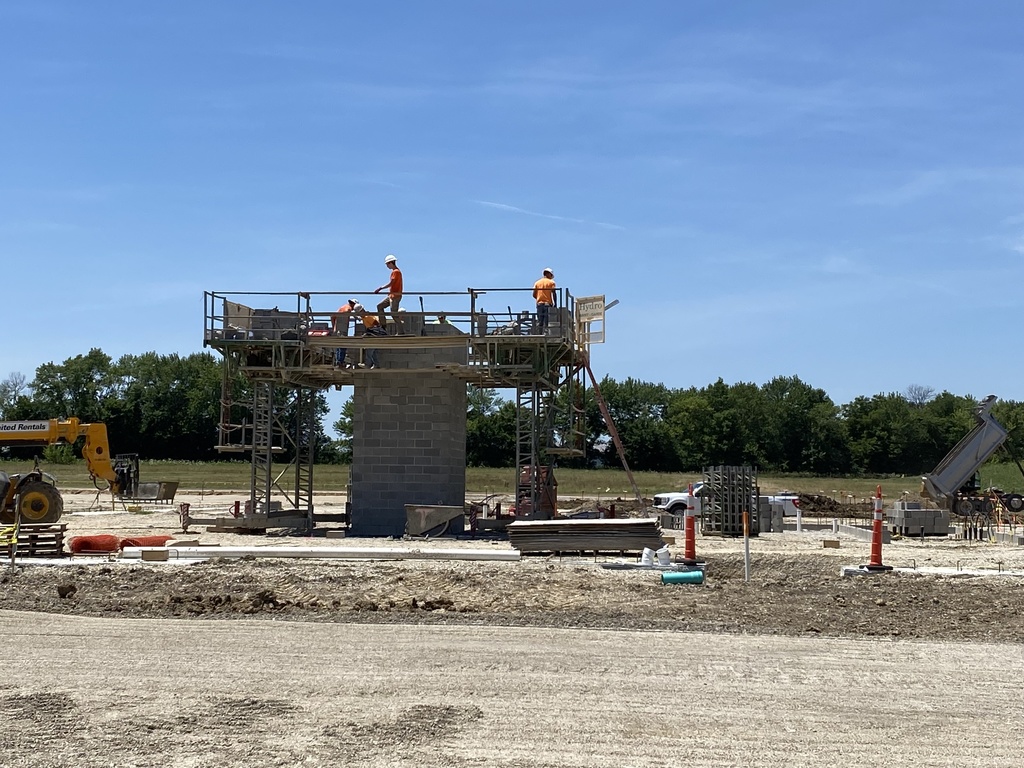 What's in the bags? Sand and rubber for the new track at the East Middle School stadium. The turf looks great! It's all part of a major renovation project at the site.
Ray-Pec High School will have two Coach Parisis leading the swim teams this year. We are welcoming coach Joe Parisi to lead the boy's program This will be Coach J. Parisi's first year coaching high school swim. With 10 years of competitive swimming experience, Coach J. Parisi looks forward to returning to the sport he loves. For the past four years he has coached Special Olympics bocce ball for the Belton School District and has occasionally helped Coach Michaela Parisi with the RPHS girls swim team. Coach J. Parisi is excited to develop a positive and supportive team culture, and he can't wait to see all the team can accomplish this year.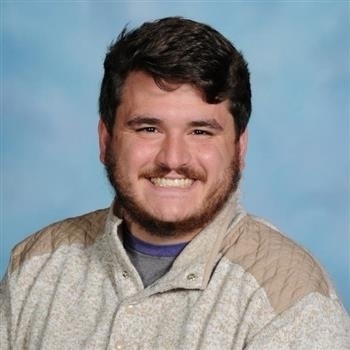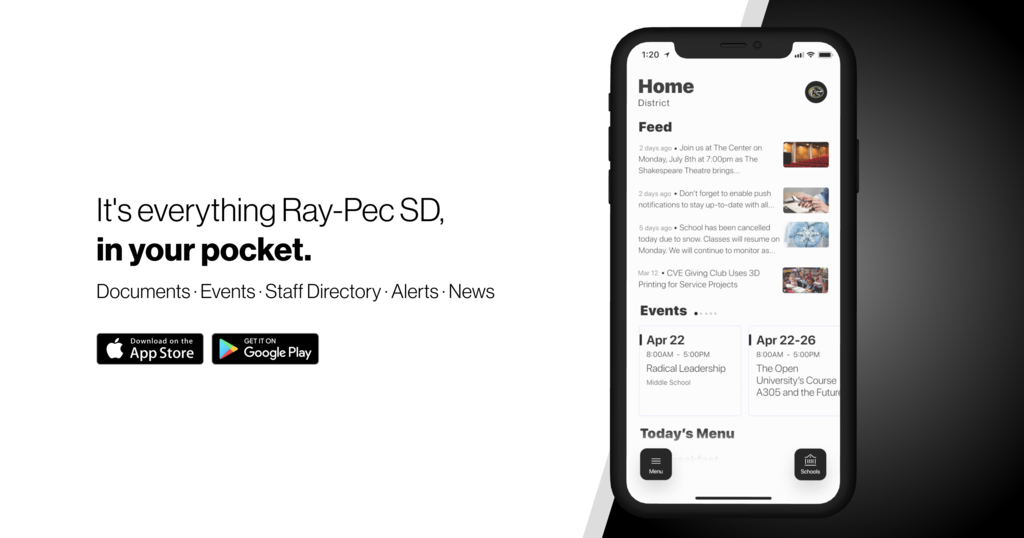 Panther Pride Enrollment for 22-23 School Year begins July 6th! Sign up quick and watch for more information.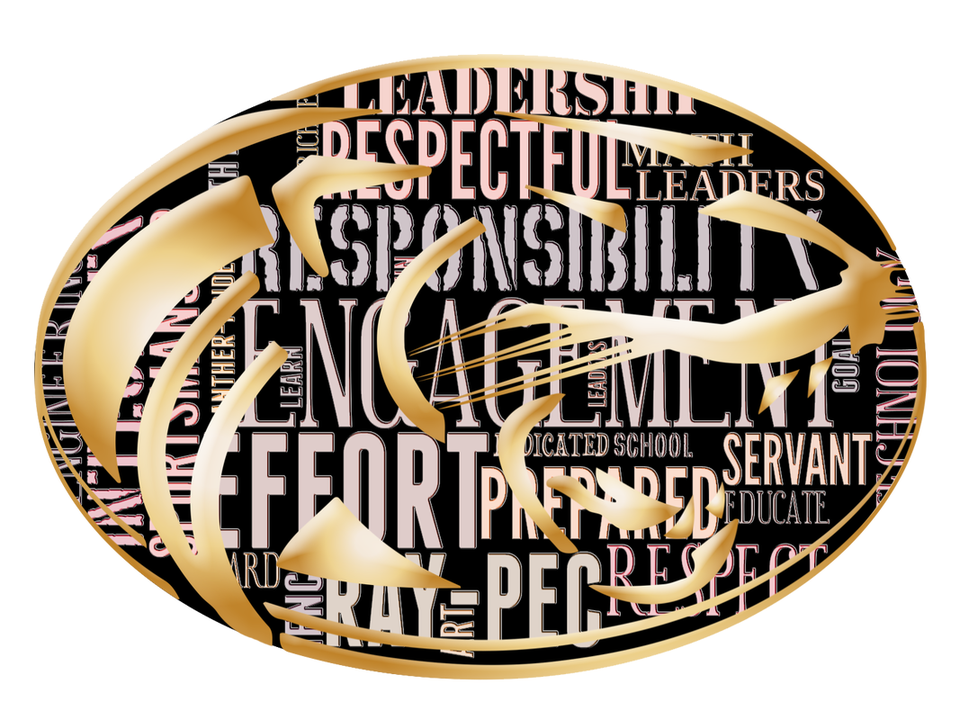 The RPHS boys basketball team partnered with Coldwater of Lee's Summit to make 190 lunches & deliver them to families in Lee's Summit. Coldwater is a faith-based non-profit.
Congratulations to the Ray-Pec High School students who attended the Missouri Boys and Girls State program for 2022 at Lindenwood University! Boys State participants, from left: Nigel Norvell, Keaton Niemeyer, Derek Nissen, Trey Doss, and Dalton Ballinger. Girls State participants, from left: Alia Abdelgawad, Ava Kirkpatrick, Paige Bruflat, and Isabella de Leon. Aisha Yanez-Corea was also nominated to attend. Thanks to these local organizations for sponsoring our students to be able to attend: Raymore-Peculiar Public School Foundation, Belton American Legion Post #488, Community Bank of Raymore, Peculiar Area Chamber of Commerce, and Raymore-Peculiar Sunrise Optimist Club.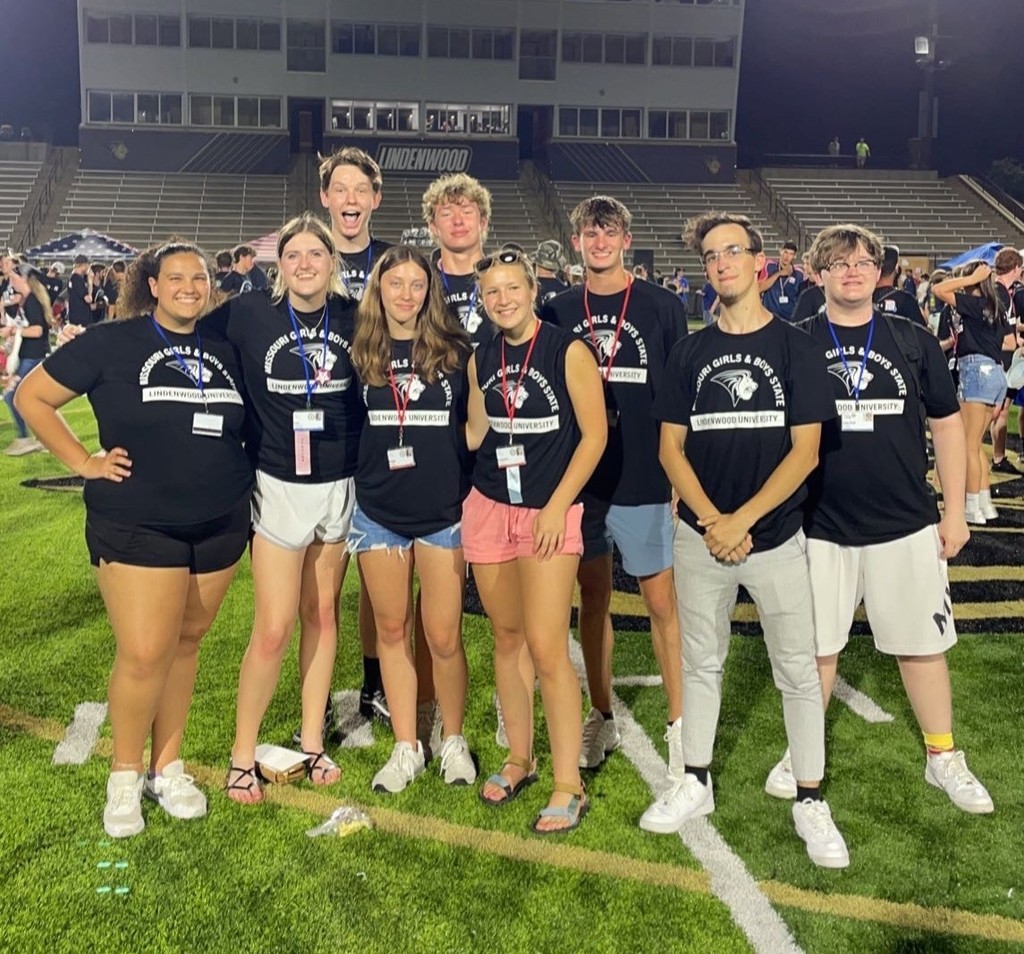 Congratulations to Sophomore Ashlyn Smith, who placed 8th in the 3200-meter race at the State Track & Field Track Meet! She earned All-State with her time of 11:22.15. This is Ashlyn's second year to compete at the state meet. Last year, as a freshman, Ashlyn placed ninth, just barely missing the podium.
Congratulations to Ray-Pec singers selected for the Missouri Choral Directors Association Graded Honor Choir this summer in Springfield. Students will rehearse and perform July 26 at Juanita K. Hammons Hall on the campus of Missouri State University. 4-5-6 Choir: Mackenzie Barnhill, Amelia Burton, Hailey Chang, Addison Crowe, Hailey Doyle, Lorelei Fairbanks, Izzy Greig, Rock Hahn, Olivia Link, Mathias Quintero, Chloe Rew, Lizzy Roller, Callie Russell, Kendall Sanchez, Sophia Shaw, Madison Trone, Helen Van Arkel, and Adam Walker. 7-8 Choir: Delaney Burk, Shyanne Hammer, CJ Neal, and Amari Russell. 9-10 Grade: Chloe Adams, Ellie Barker, Serena Bursley, Jillian Collom, Caitlin Gregory, Sav Jordan, Mason Rew, and Destinee Shaffer. All-State Festival Choir: Xander Blackmon, Nathaniel Eckert, Ronald Graves, Nate Kiger, and Meghan Larsen.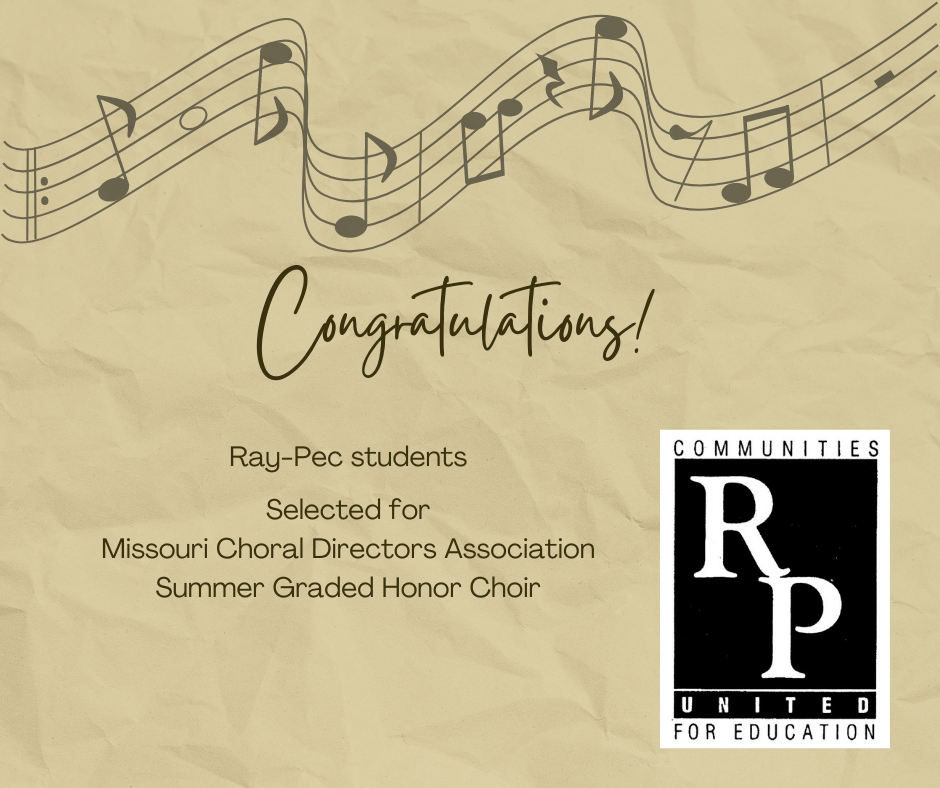 Amber Bult is the Raymore-Peculiar PTA 2022 Volunteer of the Year. She volunteers at East Middle School and was previously an active volunteer at Creekmoor Elementary School when she had a child attending that school. The award was announced during the Volunteer of the Year reception April 26 night, at which the 15 finalists were honored. The other finalists were: Desiree Almanza, Nicole Cline, Andrea Dorsey, Michelle Houston, Amy Kaye, Stephanie Klein, Lyndsi McCale, Lisa McGan, Courtney Rhoden, Kristi Schumacher, LaTisha Spiller, Renee Stambaugh, Shauna Stephenson, and Erin Waterhouse.
Congratulations to the Ray-Pec High School students selected to attend Missouri Boys State program for 2022! From left to right: Dalton Ballinger, Trey Doss, Keaton Neimeyer, Nigel Norvell, and Derek Nissen.

Meet the Freshmen Courtwarming candidates!