Here's a great way to welcome students and staff as they enter schools on Monday for the first day of school!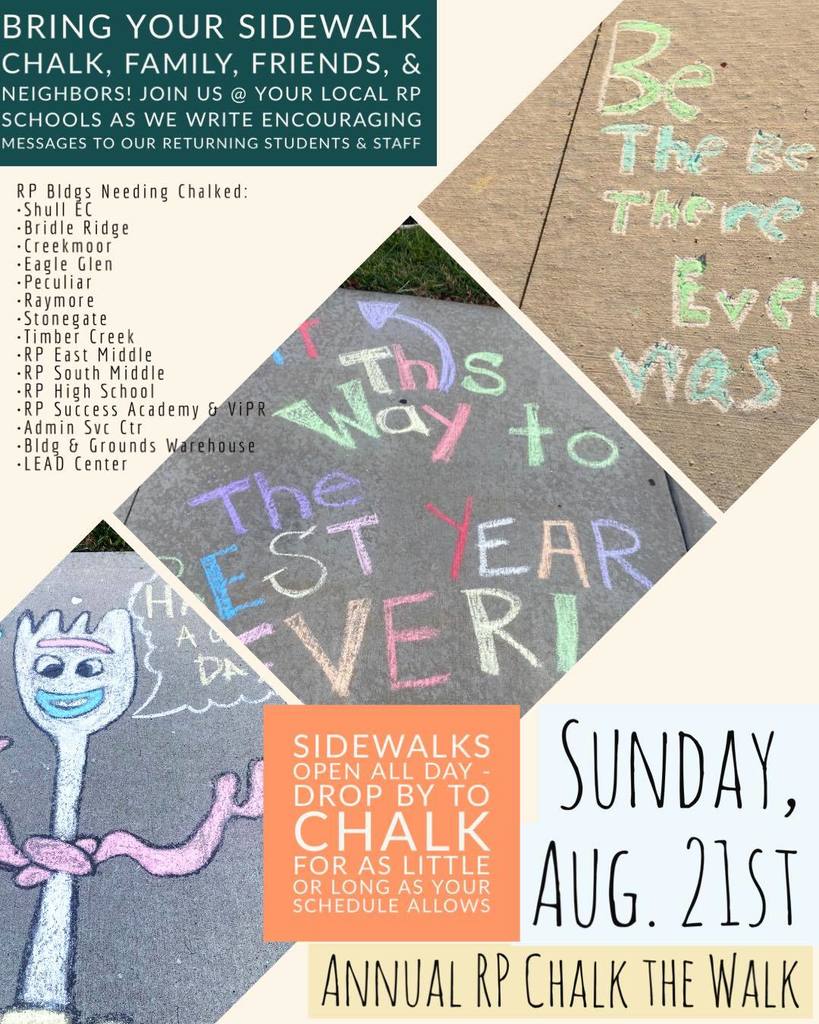 The Peculiar Chamber of Commerce recognized the Ray-Pec Public School Foundation as its Business of the Month for August! The Foundation hosted the Chamber's Third Friday Coffee this morning at the Caring About Nutrition (CAN) Pantry. Thanks to everyone who supports the CAN Program and the Foundation!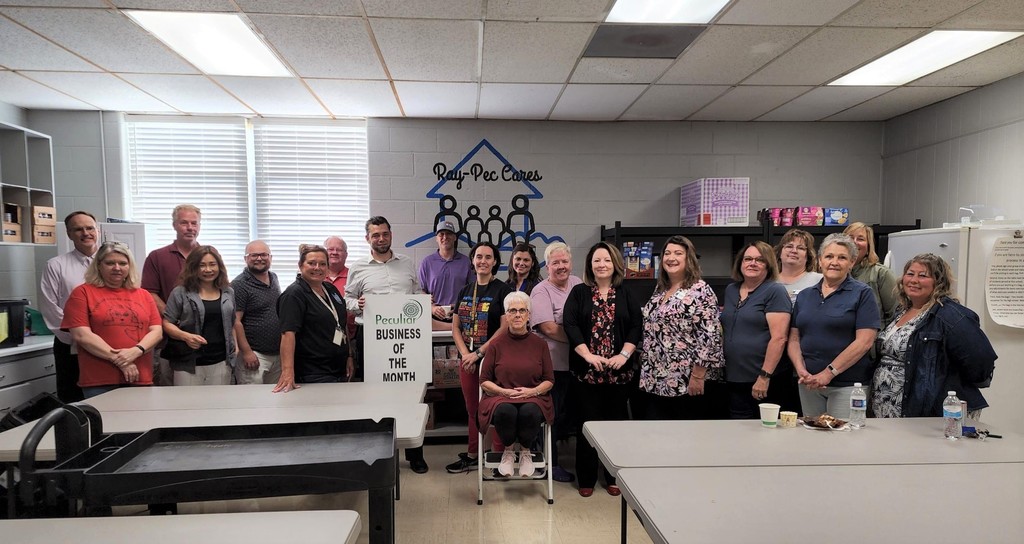 Helena Nunn, a Raymore resident and new fourth grade teacher at Stonegate Elementary School, has been recognized among the 2022 Missouri Teacher Leaders of Tomorrow by the Missouri Milken Educators. The Missouri Milken educators partnered with WGU Missouri to create this new program, and in its first year, 10 teachers across the state – all of whom are WGU Missouri graduates – received the Missouri Teacher Leaders of Tomorrow designation. All Missouri Teacher Leaders of Tomorrow inductees will receive the benefits of one-on-one mentorship from Missouri Milken Leaders, who were all previously recognized by the Milken Family Foundation with the National Milken Educator Award for their impressive achievements. Honorees will have a year of coaching and mentorship. Nunn and the other honorees learned they were selected for the designation in May. Nunn graduated from WGU Missouri in December 2021 with a Bachelor of Arts in Elementary Education and was hired by the Raymore-Peculiar School District to teach fourth grade in the same classroom in which she completed her demonstration teaching. Her host teacher, who had over twenty years' experience teaching different elementary school grade levels, was relocating out of state in the middle of the school year and recommended Nunn to take over teaching her classroom. She started teaching full time in January 2022. Nunn enrolled in WGU Missouri in March to complete her master's degree, and she will graduate with her Master of Education in Learning and Technology in December of this year. Before completing her degree at WGU Missouri, Nunn spent several years trying to balance family life, going to school and working. Her educational journey began in 2009 when she enrolled in a traditional four-year university. She studied there for a year before leaving to have her daughter. After taking a small break from school, she enrolled in another university to finish her core classes and accepted a position as a pre-kindergarten teacher's assistant in the Kansas City Public School District, where she eventually became a special education paraprofessional. She heard about WGU Missouri and decided to enroll. She completed her degree while working fulltime as a one-on-one paraprofessional for the Belton School District.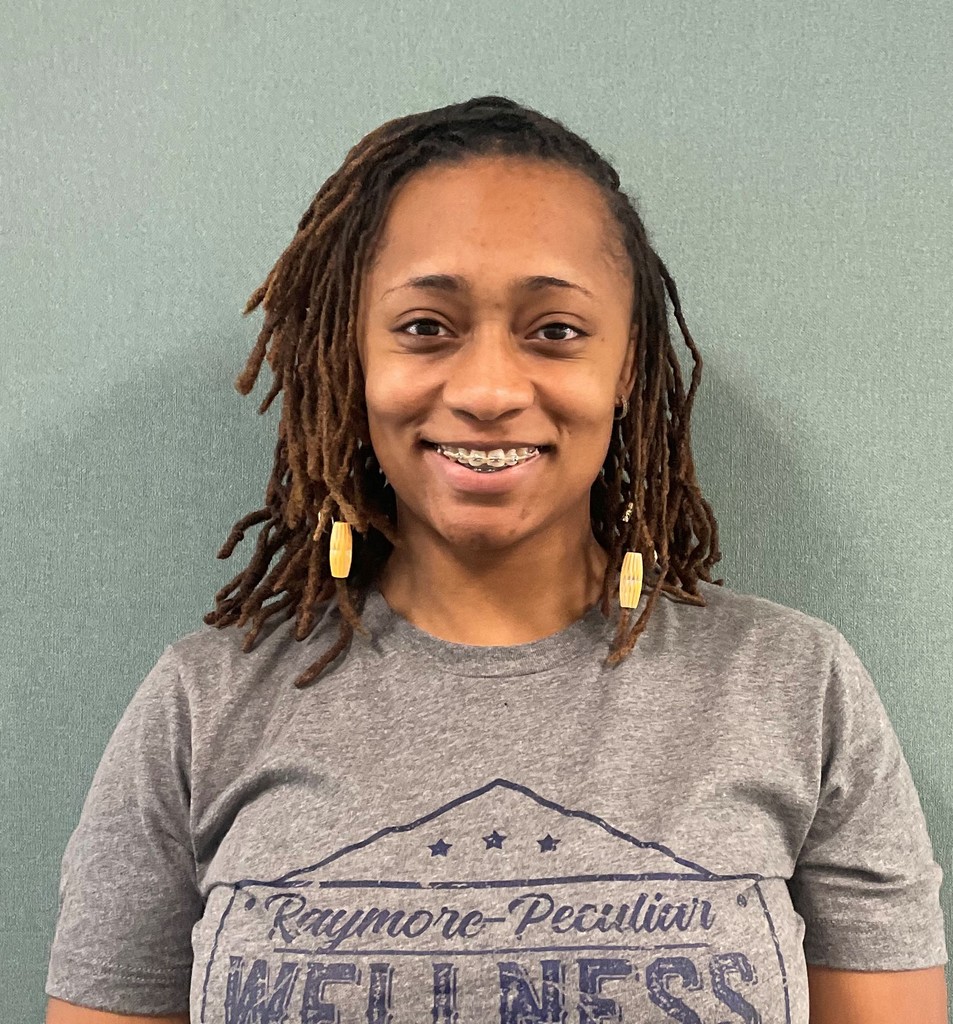 Our Teacher of the Year has some new bling! Dr. Al Voelker, Assistant Superintendent of Academic Services, presented 2022 Teacher of the Year Shaniece Wise with her Teacher of the Year ring on Monday. Balfour provided the ring as part of the award for the winner. Ms. Wise had been teaching at Timber Creek Elementary, but is now the counselor at Stonegate Elementary School.

Are you ready for some football? Come watch the Ray-Pec High School Varsity Cheerleaders and Varsity Prowlers dance team play an exciting game of powder puff football at 6 p.m. Sunday, Aug. 21, at Panther Stadium. You will also see fall sport athletes performing cheers and a dance for your half-time entertainment! Tickets are $7 at the gate only. Gates open at 5:30 p.m.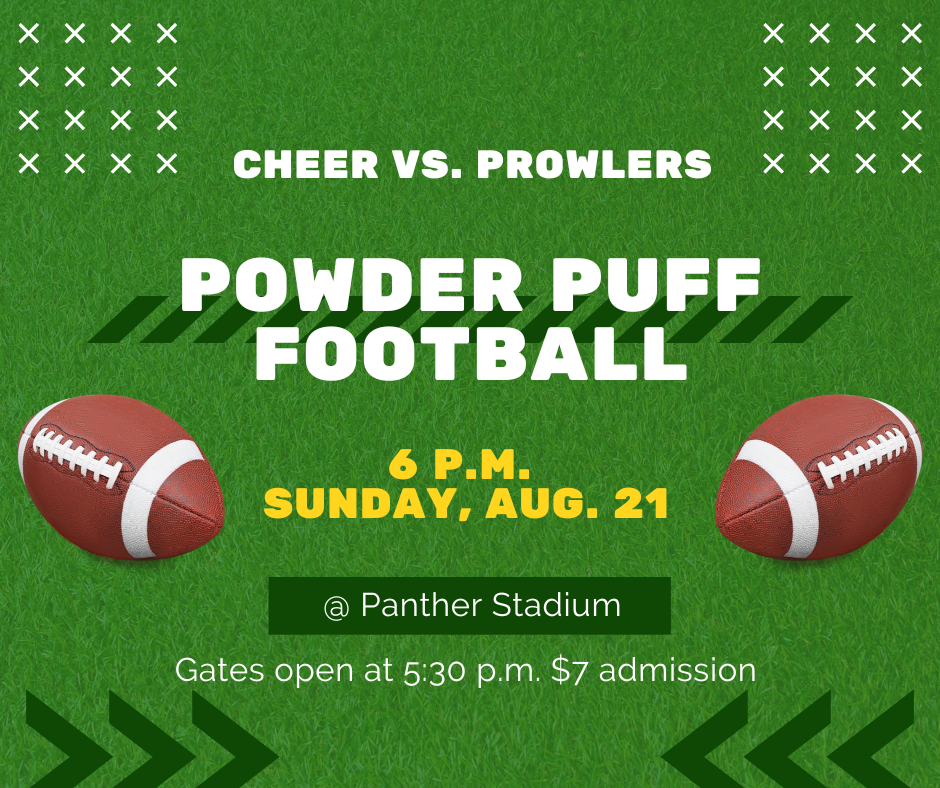 Catch up with the latest student stories, events, and news updates. It's everything Ray-Pec SD, in your pocket. If you haven't already, download the app! Download for Android:
https://bit.ly/3w9yPb8
Download for iPhone:
https://apple.co/3Fl2Ysh
The annual Men's Soccer Alumni Game is set for 6 p.m. Saturday, Aug. 13, at Panther Stadium! Admission is free; donations accepted. Each alumni player paid $50 to participate - the proceeds fund the Annual Ray-Pec Soccer Alumni Scholarship Award.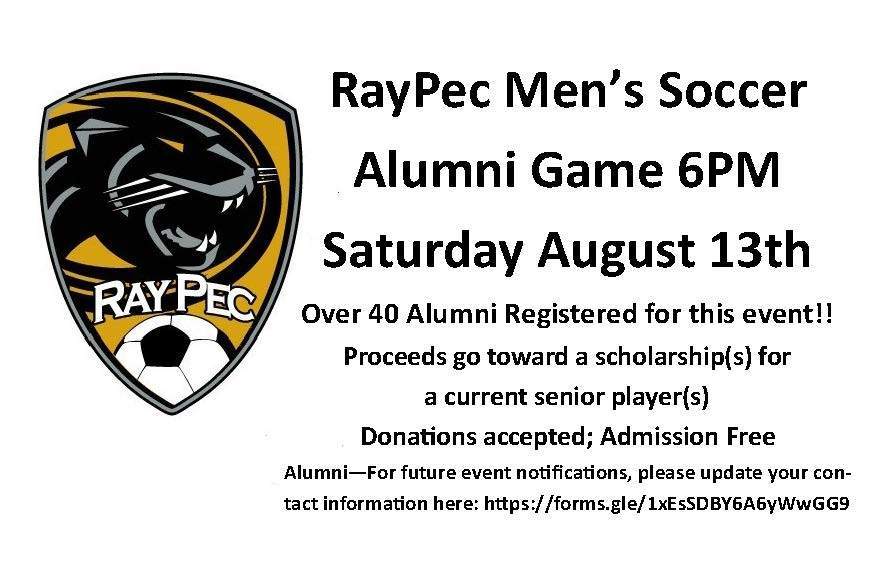 Preseason training starts today for these 5 Ray-Pec grads who are all on scholarship to play soccer at Avila University! From left: Trent Day (2021), Robbie Davies (2022), Jesse Simpson (2022), Landon Burdick (2022), & Malcom Goswell (2022).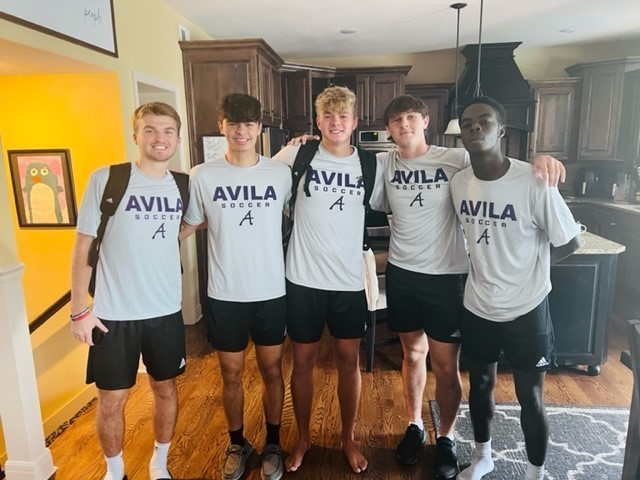 Due to some floor refinishing work, tryouts for Ray-Pec High School volleyball are moved to another location! High School volleyball tryouts will be 4-6 pm Aug. 9, 10, and 11 in the main gym at Ray-Pec SOUTH Middle School. The first day of practice will be Friday, Aug. 12, at the High School. More details will be shared at tryouts. Contact Head Coach Christin Mitchell with any questions at
christin.mitchell@raypec.org
.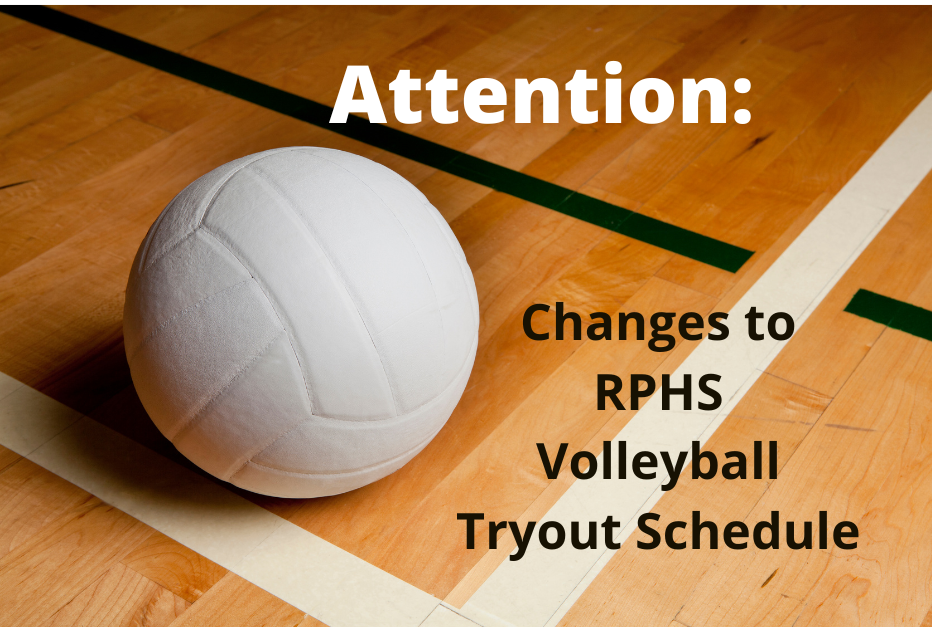 The Ray-Pec robotics team, System Meltdown, offers its next 3D Printing Camp 6-8 pm, Aug. 15-19, at Ray Pec Academy. $300 registration includes: a new 3D Printer for each student to take home, instruction, accessories, & snacks! Sign up:
https://forms.gle/VGcuZKVzLKdGqtut6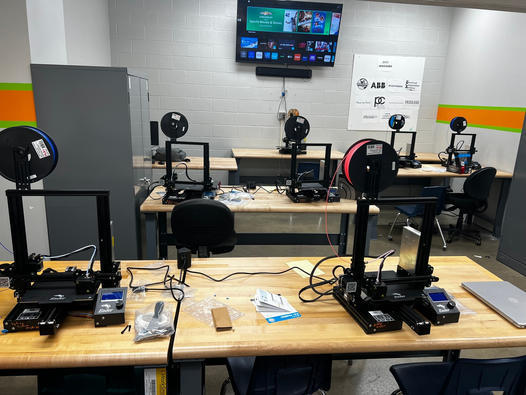 Are you interested in becoming a teacher? You are invited to attend a Route to Certification Expo from 1 to 3 pm Aug. 15, at Memorial Station in Belton. Ray-Pec is hosting this event with the Belton School District. While geared to school district support staff employees, the event is also open to the public.

The School Board Recognized Pam Hecker, left, for being selected the 2022 Olive T. Ritchie Educational Office Professional of the Year! She received the award at the National Association of Educational Office Professionals Conference on July 19 in Salt Lake City, Utah. Pam is a Human Resources Specialist in the Ray-Pec Human Resources Department. She is pictured with Board Member Billy King.

Homeschool & Special Education Meeting Homeschooling families who reside in the Raymore-Peculiar School District boundaries are invited to attend an informational meeting about the special education process. If you suspect your child has a disability, we are here to walk you through that process. On Tuesday, August 8 th, 2022 at 3:00pm at the Administrative Services Center (21005 South School Road) Marlena Walley, Director of Special Education, will be available to discuss the process and answer questions you may have. Please RSVP with the Special Education Office by calling Tammy Slinger at 816-892-1352. Virtual attendance details can also be provided.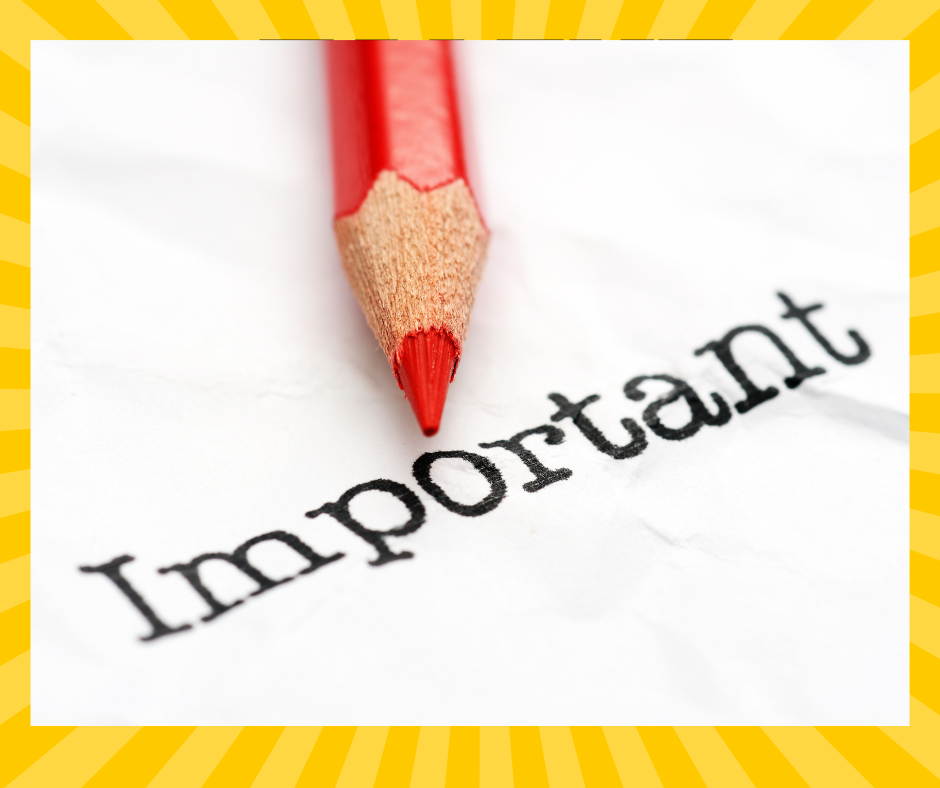 The Cass County Health Department is offering a Back to School Immunization Clinic Aug. 1 to 5 & Aug. 8 to 12. Walk in 9 am to 5:30 pm at the Health Department, 1411 S. Commercial St. Harrisonville. The clinic accepts patients with private insurance, Medicaid, and no insurance.

The Ray-Pec Marching Band Color Guard will have a new face on staff this year with the addition of Kelsey Walker. Although Ms. Walker came to Ray-Pec from Chicago, she is actually a Kansas City native. The city and her grandmother's philanthropic prowess formed her passion for nonprofit missions during her formative years. She has since worked for nonprofits for the last 12 years, making her start doing search and rescue in New Mexico and working her way to becoming founder and CEO of From The Green Desk and owner of Fiddlestix Creative, LLC. She is a published author and comes with a rich writing and development history. Ms. Walker fostered her love for color guard at age 11, becoming captain of her 13-time state champion team in high school and proudly marching with the "Pride of Wildcat Land" Kansas State University Marching Band for three years in college. She is married to Christopher Walker and has two kids, Cayden and Ember. Please welcome Kelsey Walker to the Ray-Pec community!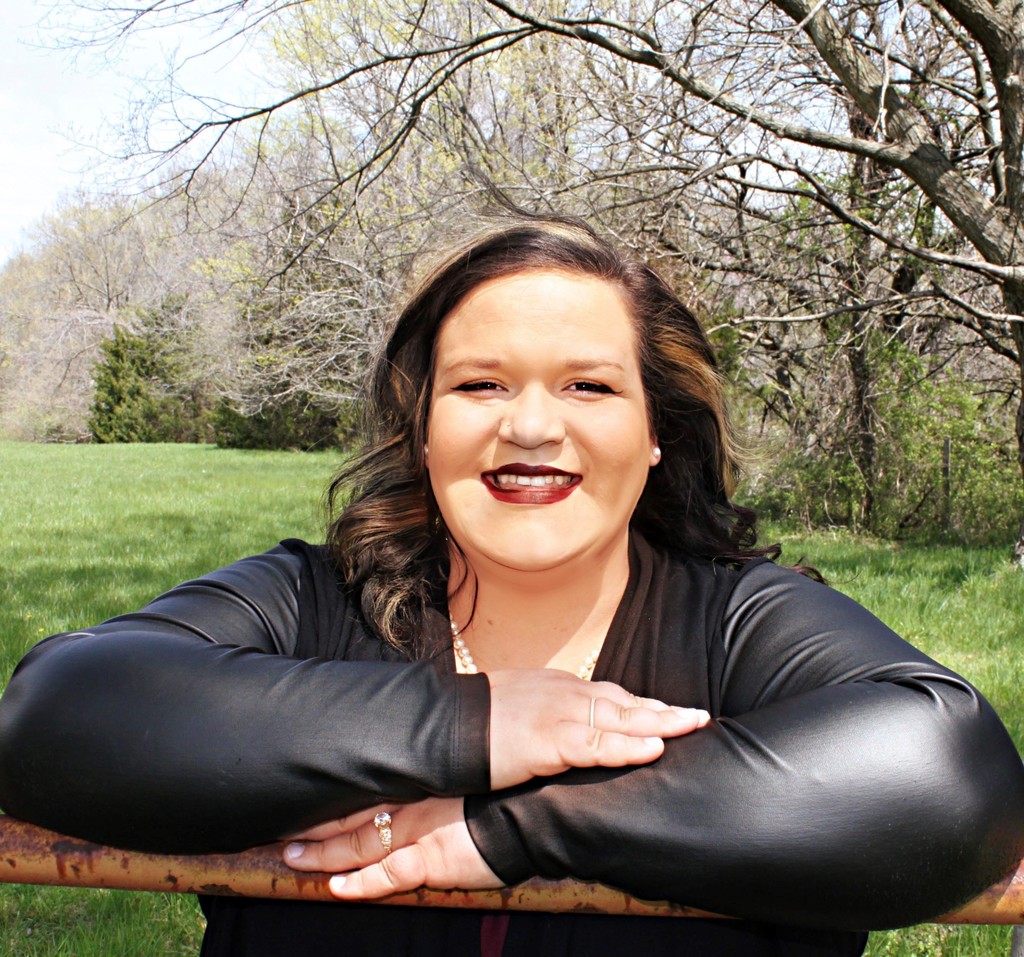 Last week, a group of Ray-Pec High School students participated in the Missouri Choral Directors Association Graded Youth Honor Choirs and the All-State Festival Choir. Front row, from left: Choral Director, Stephen Rew, Destinee Shaffer, Jillian Collom, Sav Jordan, Meghan Larsen, and Ellie Barker. Back row: Caitlin Gregory, Chloe Adams, Mason Rew, Serena Bursley, Nathan Eckert, and Xander Blackmon.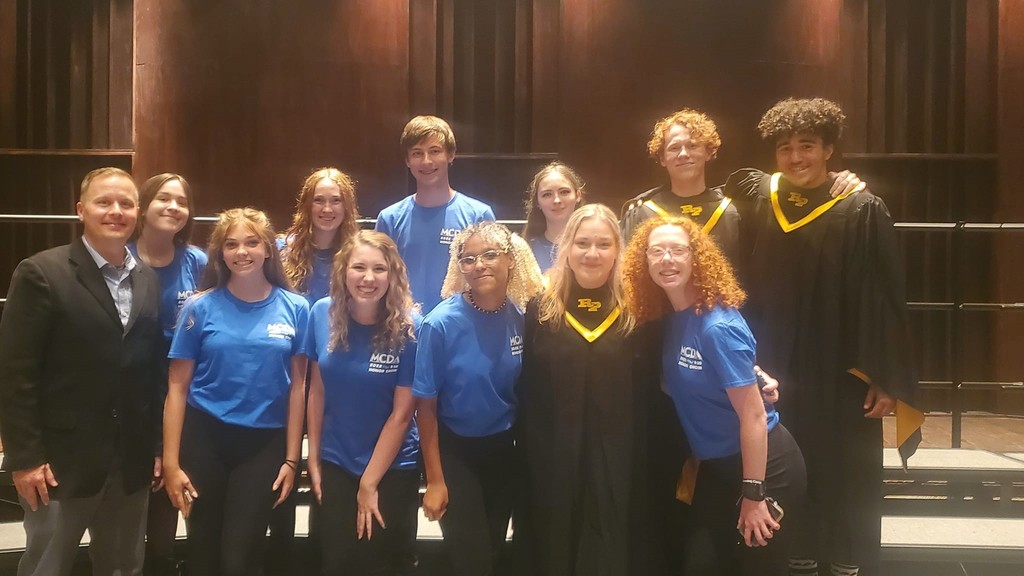 Last week, a group of South Middle School students participated in the Missouri Choral Directors Association Graded Youth Honor Choirs and the All-State Festival Choir. The first picture shows students who participated in the MCDA 4, 5, 6, Honor Choir. Back row, from left: Rock Hahn, Amelia Burton, Sophia Shaw, and Izzy Greig. Front row: Lorelei Fairbanks, Olivia Link, Lizzie Roller, and Hailey Doyle. The second picture shows SMS Choir Teacher Lezlie Waltz with the students who participated in the MCDA 7-8 Honor Choir (from left) CJ Neal, Shyanne Hammer, and Amari Russell. Amari Russell also auditioned and was selected to perform the solo for one of the songs in the MCDA 7-8 Honor Choir Concert.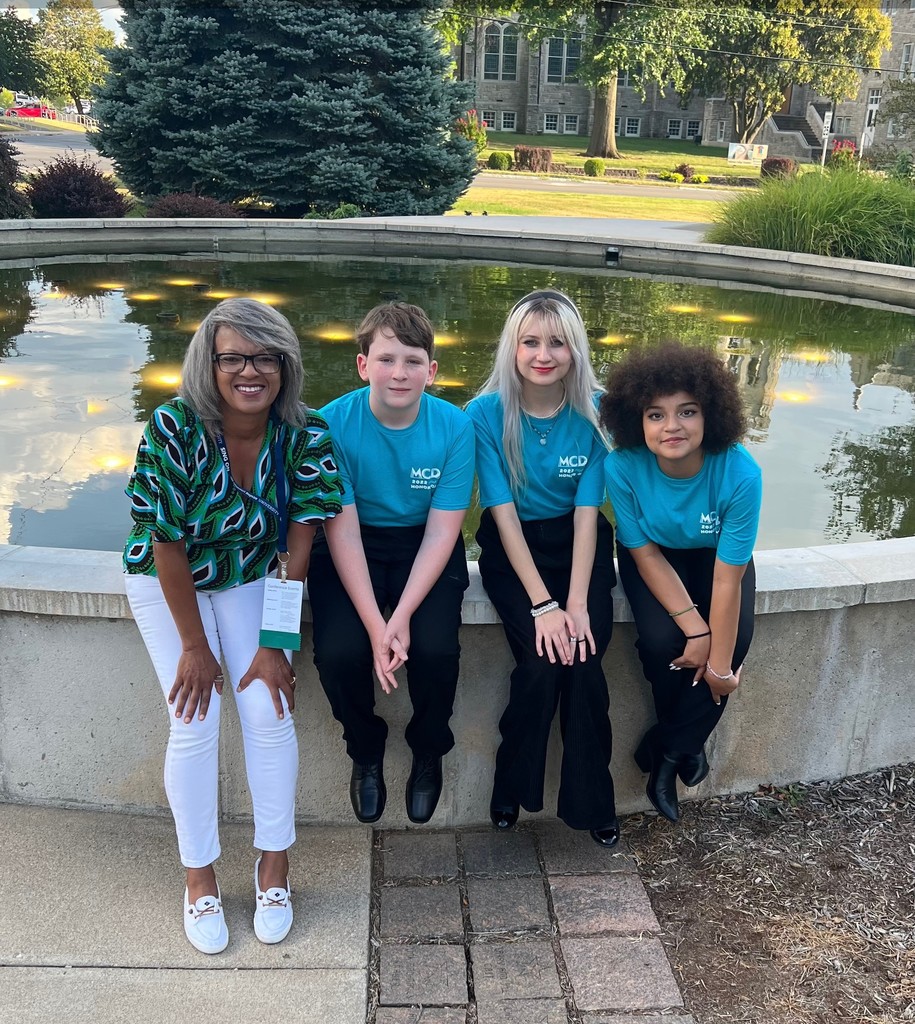 Last week, a group of Ray-Pec East Middle School students participated in the Missouri Choral Directors Association Graded Youth Honor Choirs and the All-State Festival Choir. The first photo shows sixth grade participants. Back row, from left: Chloe Rew, Kendall Sanchez, Callie Russell, and Addison Crowe. Front row: Helen Van Arkel , Madison Trone, and Makenzie Barnhill. The second photo shows seventh grader Delaney Burk and East Middle School Choir Teacher Shea Twenter.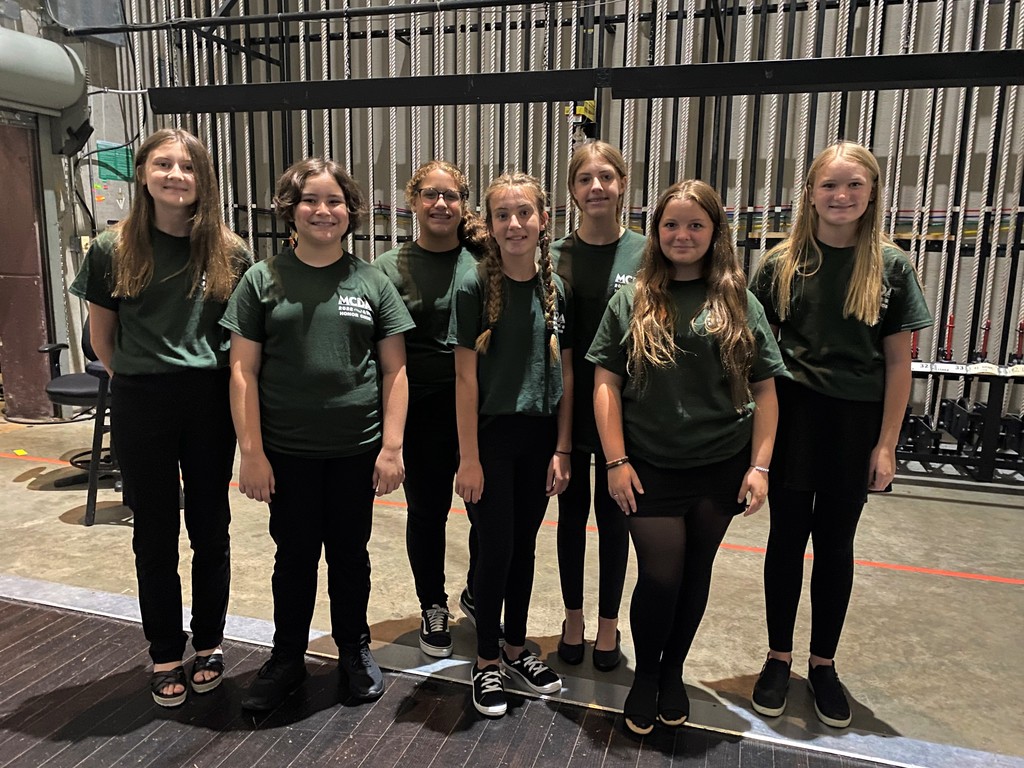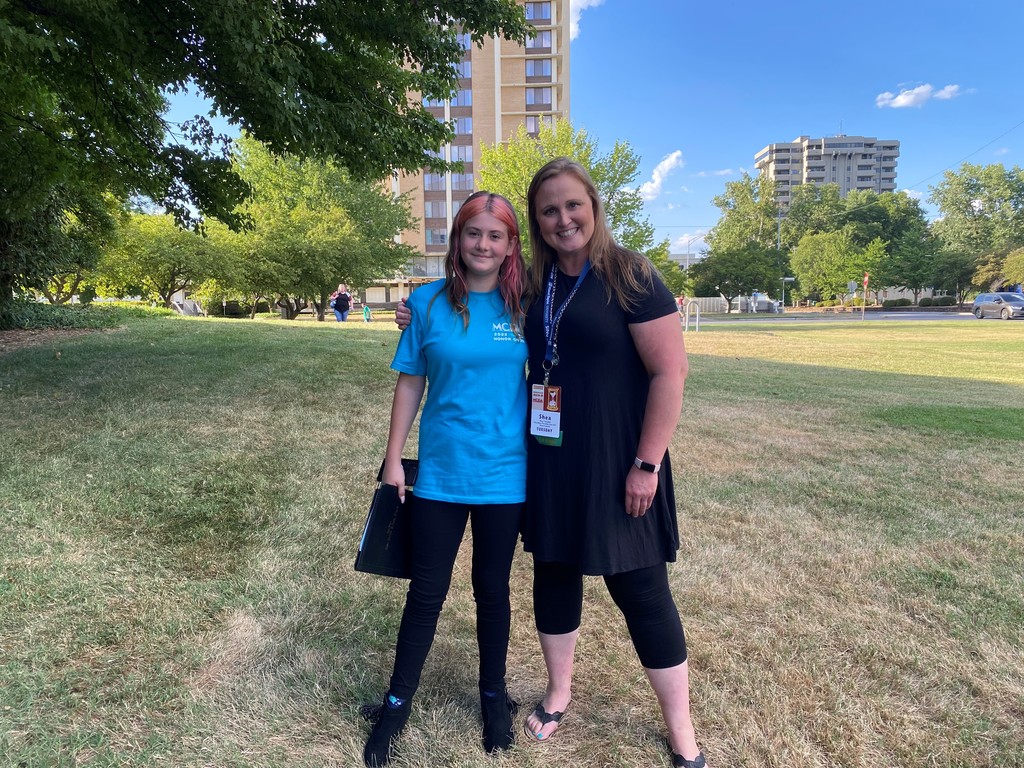 The annual Stuff the Bus school supply drive is under way through Aug. 13. Drop off supplies 9 a.m. to 5 p.m. Monday through Friday or from 9 to noon on Saturday at Community Bank locations in Raymore, Peculiar, or Harrisonville.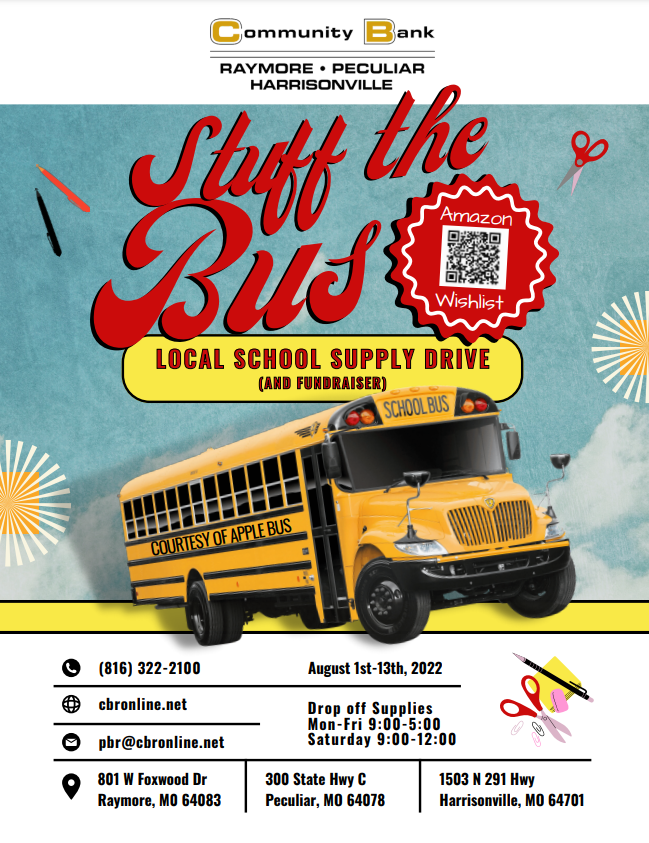 Skylar Lautzenhiser of Raymore has been selected for a student internship with Kansas City Fashion Week's (KCFW) upcoming Fall and Spring seasons. Skylar will be a senior this fall at Ray-Pec High School. Teisha Barber, KCFW President, said Lautzenhiser's role will include assisting with coordinating social media, support event production, and aid staff with operations. "The decision to bring Skylar on as one of our student interns this year was an easy one," Barber expressed. "She has excelled as a KCFW model for several seasons, and I thought she would be the perfect candidate for an internship, seeing as she already has that experience backstage and participating in the event as a whole. "My goal throughout her internship is to give Skylar a broad overview of KCFW, so she can experience all aspects of the event production during her time with us. We're very excited to bring her onto our team!" With a focus on the business side of the industry, KCFW features local, national and international designers while producing two weeks of events annually, bringing a national audience to the Kansas City fashion industry. In addition, KCFW collaborates with stylists, make-up artists, models and photographers to present their collections. Lautzenhiser has previously walked as a runway model in KCFW's Spring 2019 and 2018 shows. She is currently a commercial model for SK Model Management in Rock Island, IL. Lautzenhiser has also been involved in the Ray-Pec Student Leadership Team (SLT) as a Junior, Ray-Pec Girls Golf as a Junior, and on the Ray-Pec Cheer Team as a Sophomore and Freshman. After graduation, Lautzenhiser plans to pursue a degree in Fashion Design and Product Development.